Cambodia 14th April 2004
---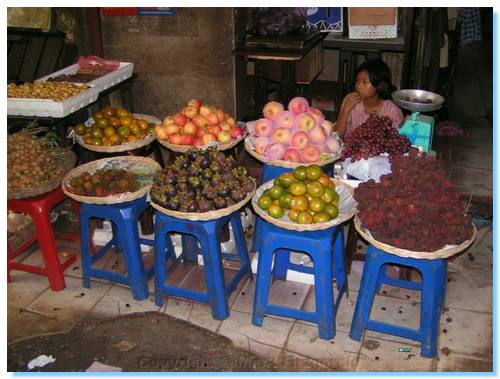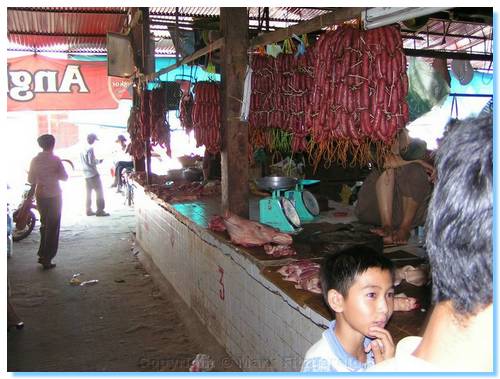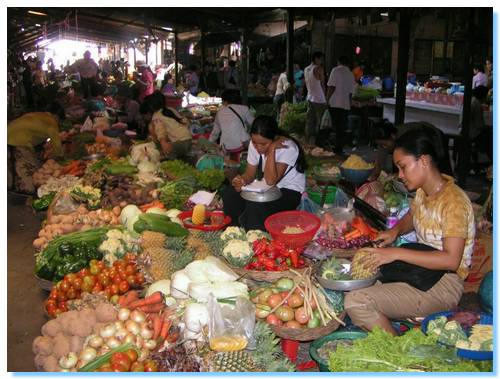 Being all templed out, we decided to spend a quite day exploring the markets and the town of Siem Reap. We caught the Tuk Tuk into town with Savin from the Guest House and spent ages walking through the market where Michelle and Oiyee where happy to spend hours looking at silk and bags and scarves and the like. I bought many small brass figures of various Hindi deities and Liam complained bitterly about the smell of the fish and meat markets.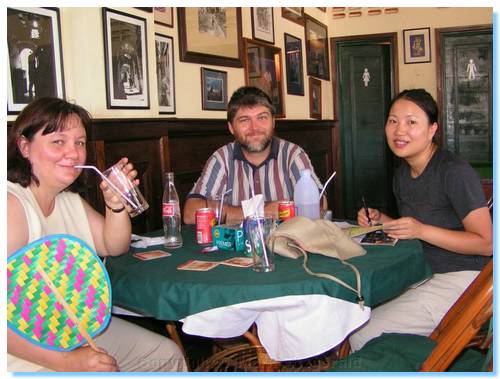 We also looked into many of the art and souvenir shops in town. We had lunch at the Ivy Bar, Liam having a Burger and chips, Michelle having a steak sandwich and chips and Oiyee and myself going the Fish Amok in coconut. They had the best mango smoothies here, and I think we ended up having 2 or 3 each before we left!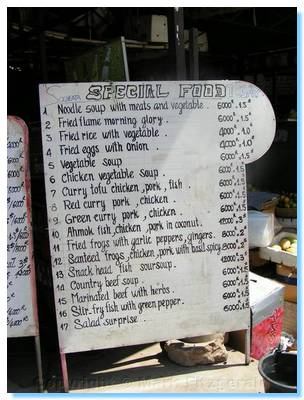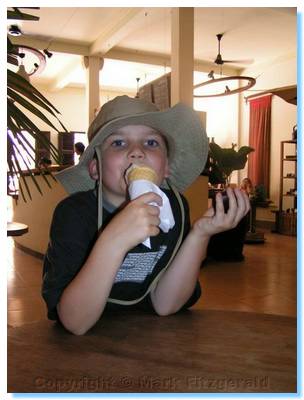 We continued exploring around the market and town, stopping for ice creams and trying unsuccessfully to find the Blind Massage.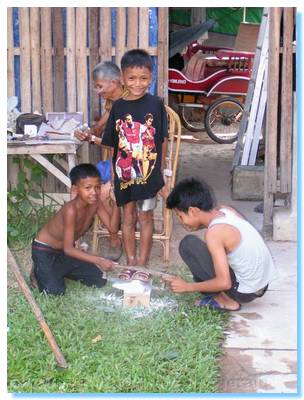 We returned to the Guest House, where Liam played shuttlecock with the local children until dinner time.