Bunyip State Forest - November 2000
Mark/Michelle/James/Liam/Arthur/Glenda:
Nissan Patrol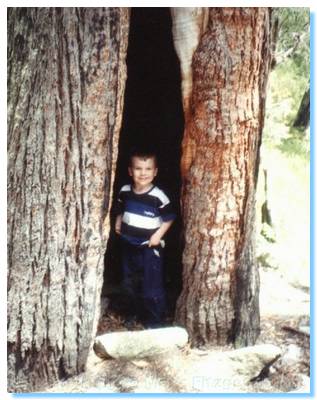 Michelle bought me a book of 4WD Adventures close to Melbourne, which contains a number of easy 4WD trips which we have been trying out. As the trips are fairly easy (even the medium/hard ones), they can be attempted without a companion car in good weather. The trip to Bunyip State Park was a most enjoyable trip. We took Michelle's parents, Arthur and Glenda as well as both of our kids. We started our trip at the Gembrook Market, which is quite a large market and well worth a visit. From there we pretty well followed the prescribed trip notes, with the only exception being a couple of minor wrong turns, and a large backtrack and drive around due to a fallen tree which completely blocked our track.
Mortimer Picnic Area was nice enough, and seemed to be a popular staging point for trail bike riders.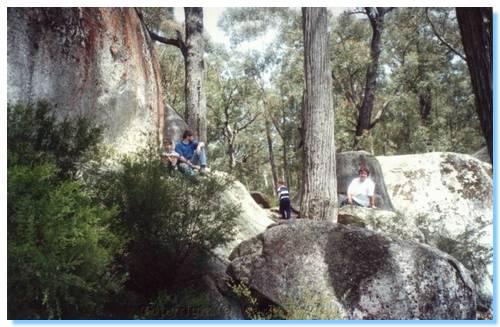 Four Brothers Rocks was worth the visit, and gave excellent views of the park to the North. There were a number of more difficult tracks off the prescribed route that would be worth a visit if travelling with another truck, and we also saw some promising camping sites along the Bunyip River though I'd want to go back and check them out in more detail before choosing any particular one.
Tea Tree Road I would class as border line on driving on without a second vehicle, and would be quite slippery if wet, which it was a little on our trip.
Gentle Annie Gap Picnic Area was a reasonable spot for lunch. We drove out to Warragul to visit Michelle's brother, before heading back home to Melbourne on the bitumen.
Track Summary & Travel Times

| | | | |
| --- | --- | --- | --- |
| Track Name | Surface | Travel Time | Average Speed |
| | | Not recorded | Not recorded |