Rubicon Range Rover Club Trip
Saturday 30th November
Participants:
Russell
Mark L
Mark F & James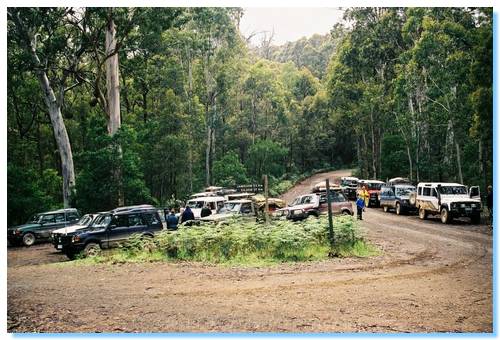 We all met at Marysville around 9:00 on a cool misty Melbourne morning. After the run down from John on the plan and convey procedure, we were all soon off in convoy down the Marysville Woods Point Road to our first destination at Cambarville. We did a quick drive around the loop here with commentary from John and continued on down Big River Road into Big River State Forest. We made one wrong turn, but were soon at Weather Range Junction on Dudley Saddle for our morning tea stop. I parked my car in the middle of the junction; one wheel off the dirt a little on some grass which seemed to attract a scornful look from another trip participant... It was latter observed that this person had no compunctions in picking various flowers and leaves along our journeys, eventually laying to waste great tracts of once gorgeous bush, leaving nothing but smouldering stumps and scorched earth... Ok, slight exageration.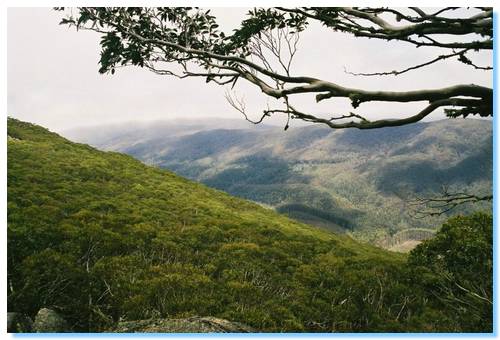 After some otherwise friendly chatting we were off again up Cold Weather Road, across Winch Hill and down Snobs Creek Road until we reached a deforested area. From here we drove up Conn Gap Road, and then the slightly steeper, wetter and rockier Barnewall Plains Road. We parked the cars on the plains near a treed picnic area, and a number of us made the climb up Mt Torbrek.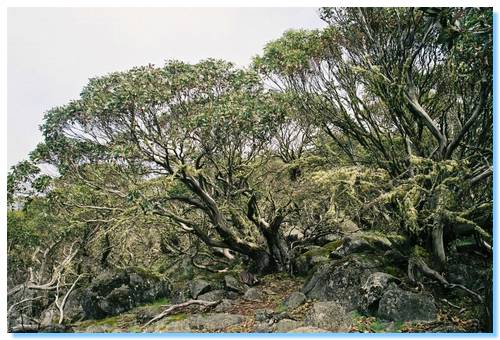 The view from the top of Mt Torbrek was fairly well obstructed by Alpine Gums, but there was a stone cairn which could be climbed to improve the views.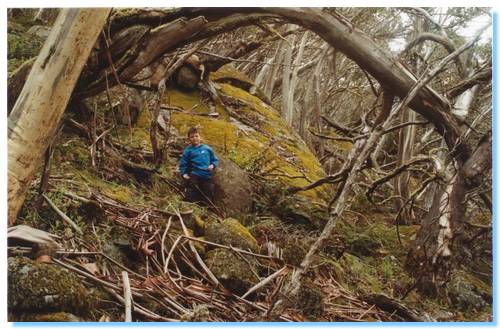 James did an excellent job climbing the mountain, and his Digimon even made it up and back to tell the tale. On the trip back down some others managed to spot a snake, but it had slithered off before we had the chance to see it.
We returned to where we had parked the cars for a lunch break and some more chatting with our friendly trip participants. Mark managed to find somebody from South America to practice his Spanish on!
We backtracked onto Snobs Creek Road and stopped to see Snobs Creek Falls, which were flowing very well thanks to the recent rains we had had.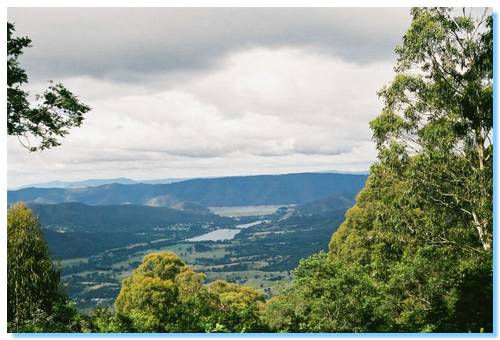 Backtracking again, we ascended Herbs Road past some girls bushwalking and drove up to Morris Lookout, which had views over to Eildon Dam and Pondage. We relaxed here a bit and had our afternoon tea. It wasn't at 4:00 though, according to my English friends....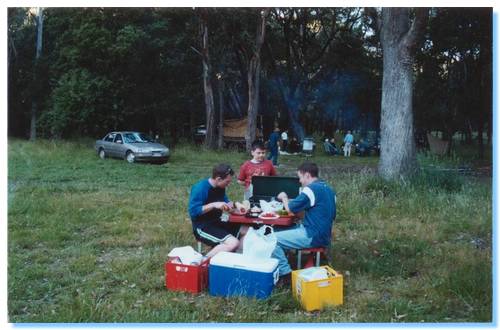 We continued on down Herbs Road into Rubicon, and then onto our Campsite at Kendall's A. The grass was quite long, which didn't agree with my hay fever but it was a lovely spacious campsite that we could all spread out in quite nicely.
The tent was soon set up, and after a quick game with the Frisbee it was time to start cooking dinner.
Sunday 1st December 2002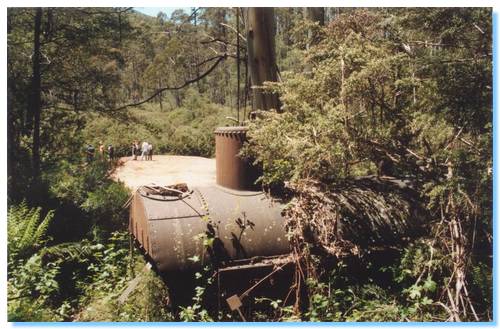 We awoke early to the most magnificent cacophony of birds, ate breakfast, packed up camp and were soon on the road again. Today was power station day...
We stopped off at Rubicon Power Station where we could see a Pelton Wheel on display, and the generators inside the station. Water was diverted from various dams down aqueducts and pipe lines into the station to generate electricity for Eildon and the surrounding area.
We drove up Royston River Road to Royston Dam where the aqueduct starts from below the dam wall.
We then continued up to Clarke Pierce # 4 Mill site, where we spotted an old boiler and a huge sawdust mound. We had lunch here on the banks of the Royston River before continuing on.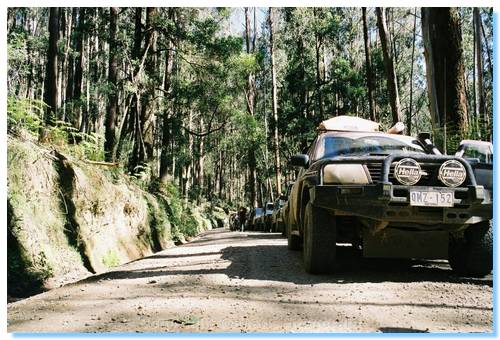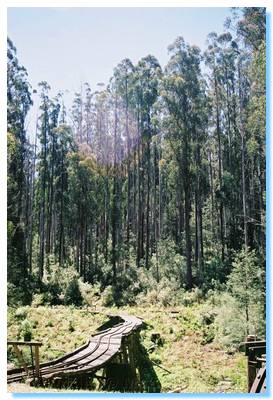 We backtracked to Rubicon River Road and visited another power station, visible from the road. Various tramways and aqueducts could also be seen that service the station. We continued down the road past a siphon, where the aqueduct ran through a tunnel which dropped down 5 or so metres to pass under a creek bed, and then came gushing up on the other side. A rickety old trestle bridge carried the tramway across the creek bed, and we drove on down and under the bridge.
Continuing on down the road took as past Rubicon Falls, and yet another Power Station. A little further on down the road and we were back at our first Power Station, completing the circuit. We finished the Power Station tours with a quick trip down to another power station, and then to the switching stations, where one of our group managed to get himself bogged in the gutter on the roadside.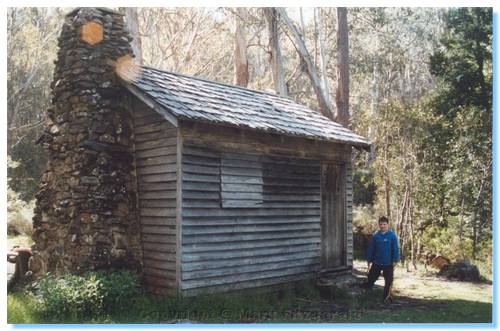 We then drove up Blue Range Road which has beautiful views into the valley and across the Cathedral. We continued along MacFadyen Track to Keppel Hut for afternoon tea. I'm pretty sure we missed the 4 o'clock deadline again today.
From here we made our way down onto Lady Talbot Drive, and back into Marysville and onto home.