Big River Fishing: 20th May 2007
Participants: Mark and Michelle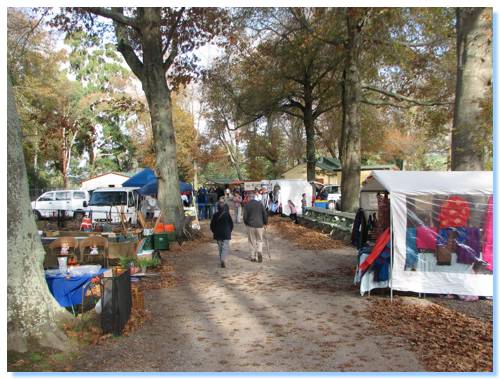 A quick little day trip to try and catch a decent trout before the season closes. We stopped off at the market at the Healesville Race course; lot's of nice little things to spend money on...
We stopped at the Beechworth Bakery in Healesville and picked up a coffee and some morning tea snacks.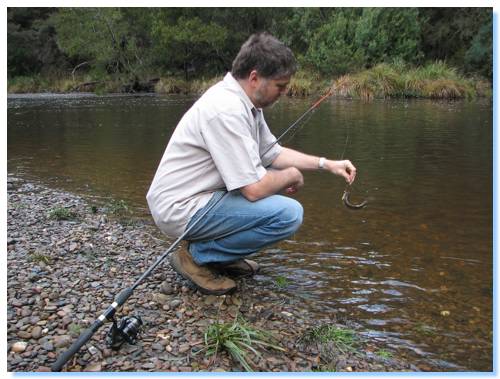 I fished around the Big River area whilst Michelle painted, and managed to catch a little tiddler. There was a light drizzle, so not the best trout fishing weather, though still nice to be out.
I fished at my favourite spot at Burnt Bridge, but I was not going to be able to repeat my previous luck at this spot. A group of kayakers paddled down stream as we decided to give up.
We drove towards Jamieson and explored along the Goulburn to see how this area faired after the recent bush fires. With all of rain, including some heavy rain today, and the loss of ground cover from the fires the river was running very fast, high and dirty. No chance of catching anything. It was still a lovely drive, and very green where the fire was repelled from the houses along the river. Some of the maple trees were a magnificent red, standing out like a shout amongst the pockets of green.
In Mansfield we stopped for dinner at my favourite Fish & Chip shop. It had changed hands! But luckily was still quite good and tasty.