Mallee and Border Track 25th - 30th September 2004
Day 2 - 26th September 2004
Well, we were woken to the raucous sounds of the Apostle Birds outside our tent, followed soon after by the Choughs. It was like a wave of noise flowing over thetent. We stuck our heads out the tent flap to see them checking around looking for food. It is probably one of my favourite campsites, and the birds are very endearing. We relaxed around the campsite enjoying their company for the morning, sharing a little of our bacon & egg breakfast with the butcher bird.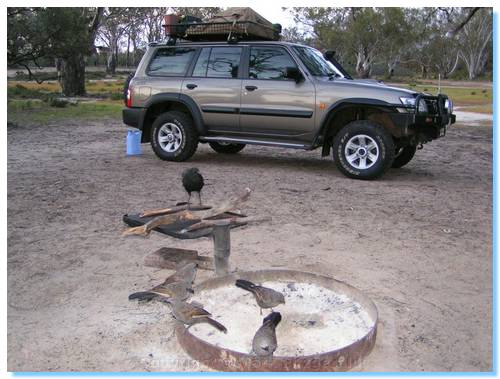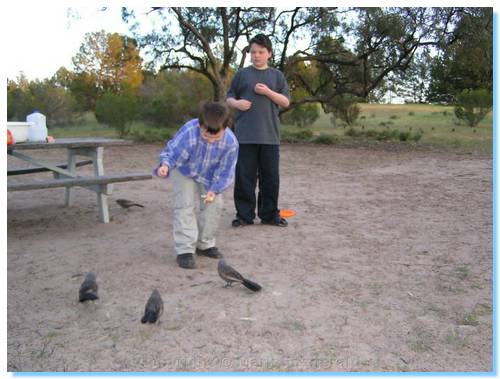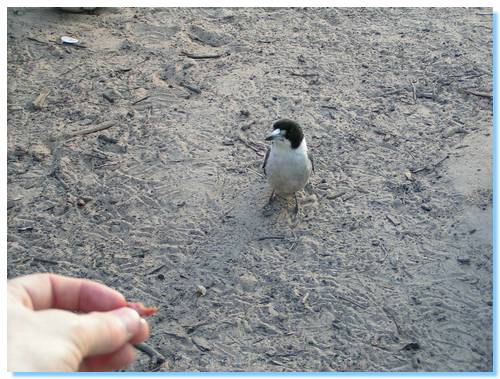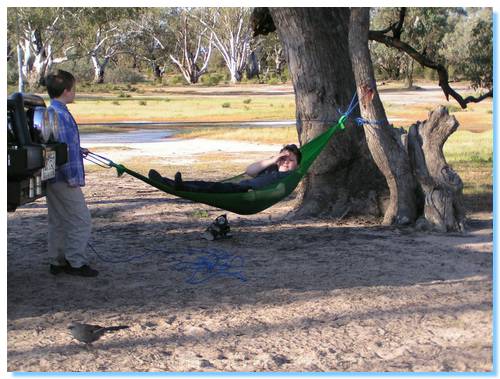 Shortly after 9 we drove to the nearby Murray River, exploring along it's banks and setting up on a nice beach for the kids to swim. We spent a good 5 hours here, having lunch in the screentent to escape the flies. The kids had a great time playing in the sand and swimming in the shallows.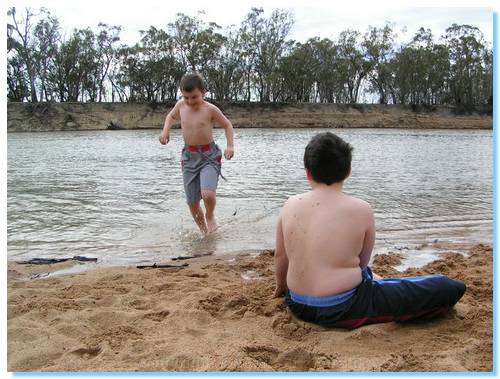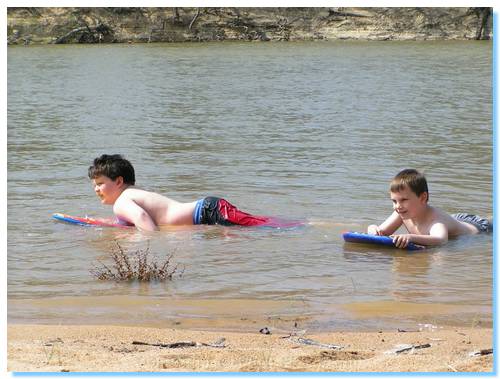 We continued our drive through Hattah-Kulkyne National Park, looking unsuccessfully for the wreck of the Florence Ann. We explored some dunes near Sextons, with James finding a tumble weed which gave endless entertainment; dragging it across the dunes and letting the wind blow it back. Eventually it rolled over the dunes into the distance with Liam chasing it over the horizon. We also spotted our first stumpy tail for our trip on the road, as well as numerous emus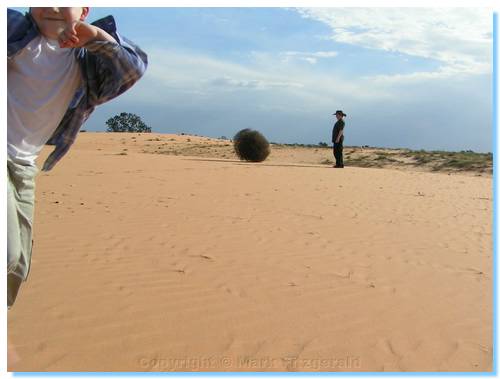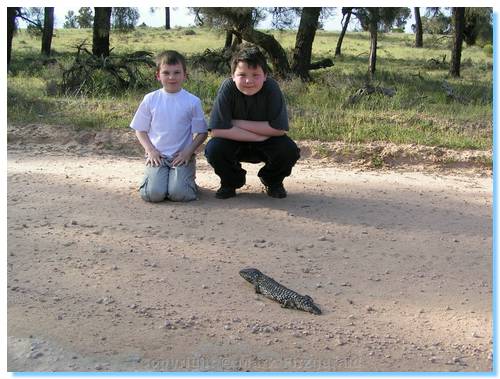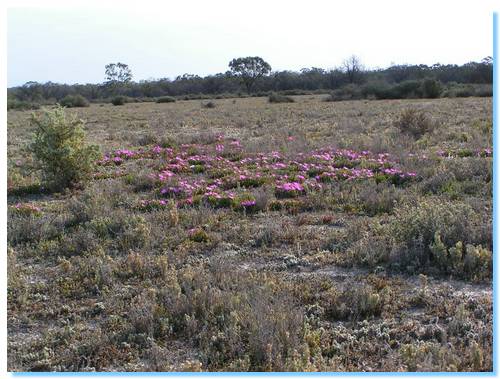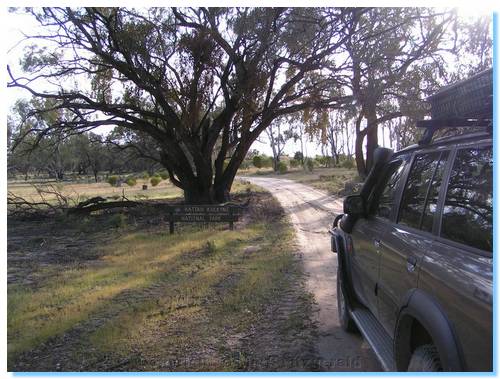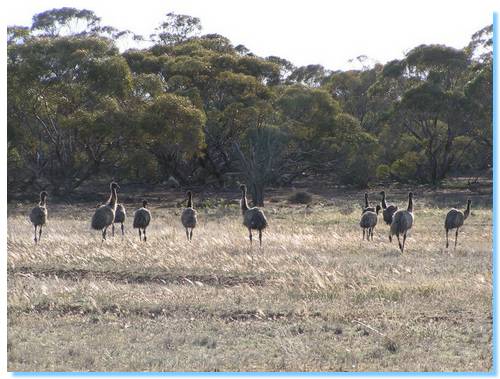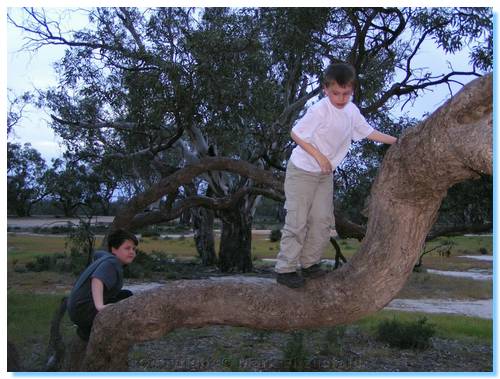 Back at the campsite it wasn't long before all of the birds came around again. We played a bit of footy, and the kids climbed trees while the friendly Choughs, Butcher Birds, Apostle Birds, and Ravens did their scouring of the campgrounds.