Yarrangobilly - 26th September 2006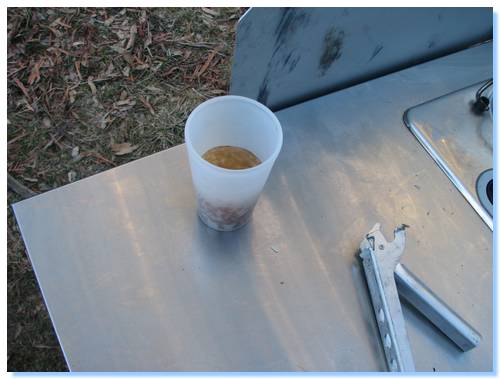 It was a very cold night, the drinks left out were frozen in the morning, and even the boggy water at the edge of the lake was frozen. Liam had great fun walking over frozen puddles and across the frozen lake edge.
After breakky, we went off and collected a nearby geocache, then set-off for our day of exploring around the Snowy's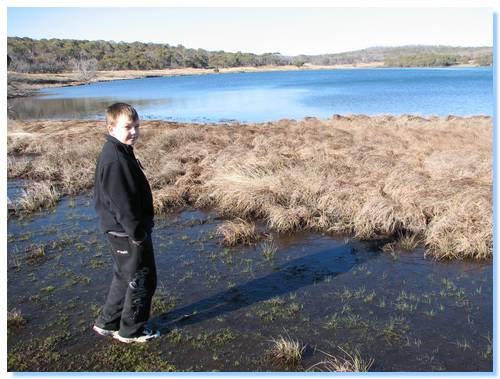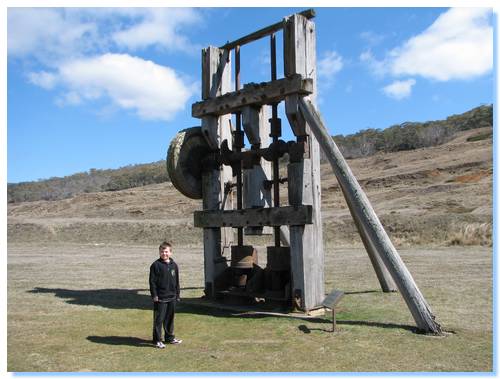 First stop was the gold fields at Kiandra and New Chum Hill.
This was a bit of a reminisence for me, having been here about 20 years previously and long ago again before that. It was exacty as I remembered it, apart from the realigning of the road and a new bridge over the creek.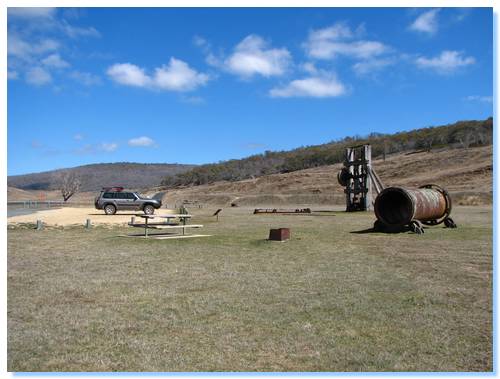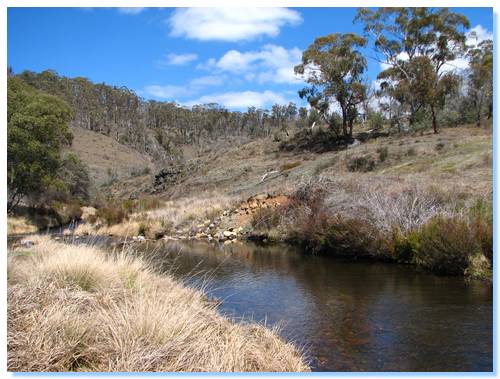 We drove to Yarrangobilly to checkout the campsite here, which was OK but a bit close to the road. Our base camp at 3 Mile Dam was nicer. We picked up another geocache and explored around the river. I found a lure snagged on the rocks, which was a surprise. Normally I lose them!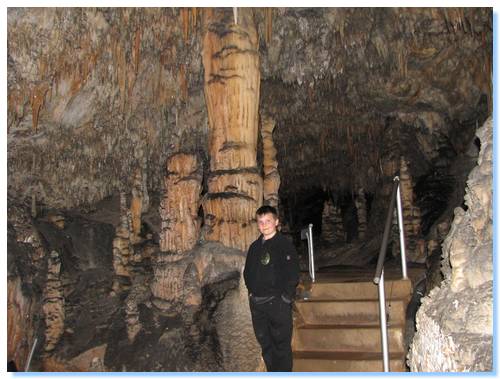 Next stop was Yarrangobilly Caves.
We took a guided tour through one of the caves; the view from the cave entrance across the Yarrangobilly River was shot for the recently released movie Jindabyne. The cave tour was fantastic, with some very beautiful and delicate decorations to be seen.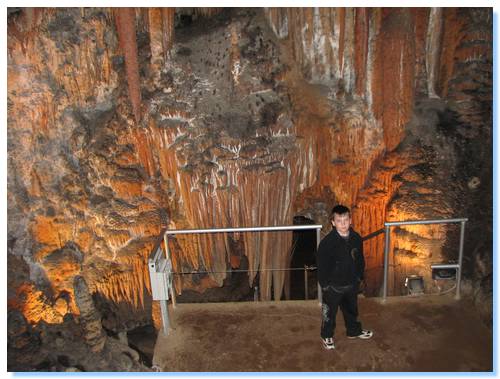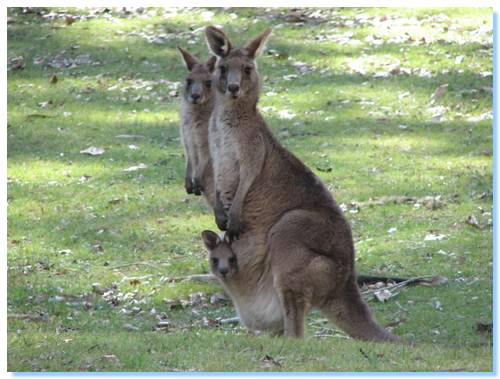 We ate lunch in the gardens with the kangaroos looking on.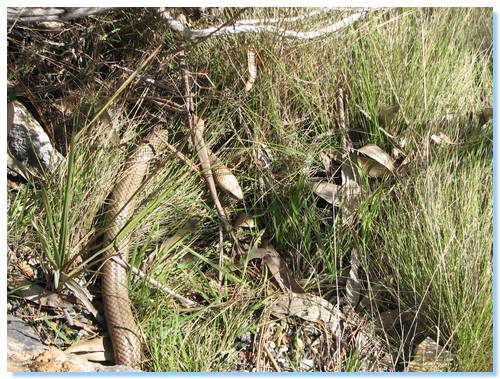 Liam and I then went walking to a self guided cave tour, spotting a snake at the path side.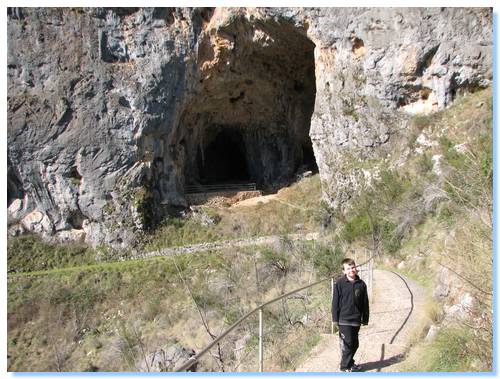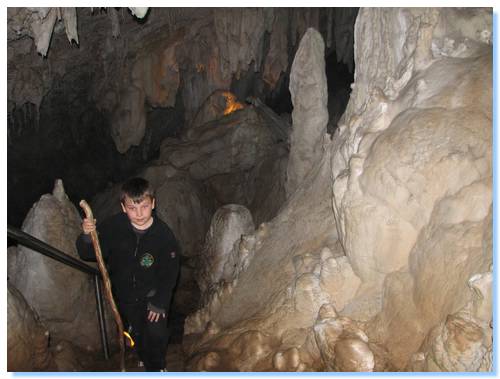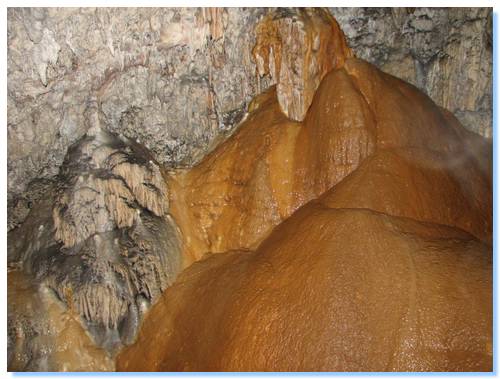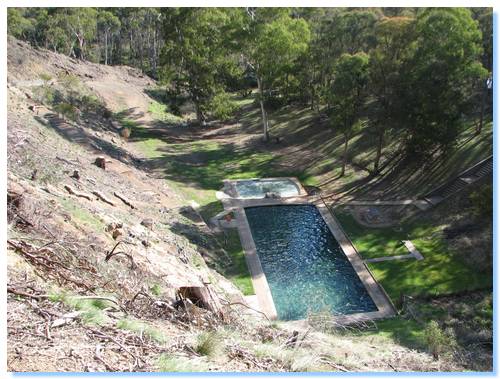 It was a mild day, normally too cool for a swim, but not if the water is heated! We walked down to the thermal pool and we both had a relaxing swim in the warm water. Liam really enjoyed sitting under the mini waterfall.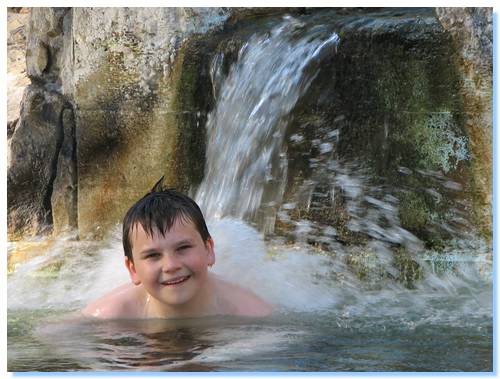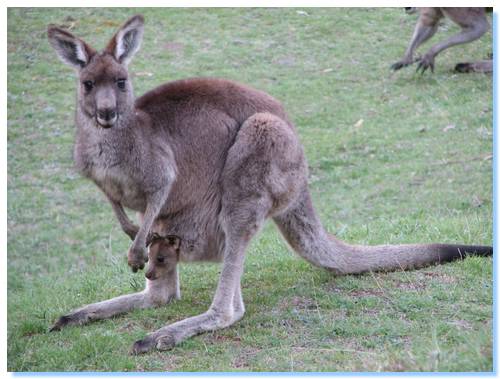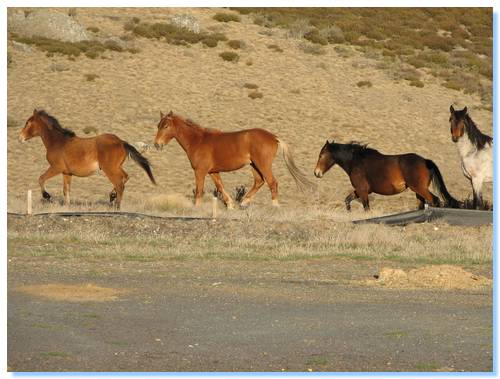 On the way back to camp we spotted some brumbies, which was funny as the ranger had suggested that we might be lucky and see some.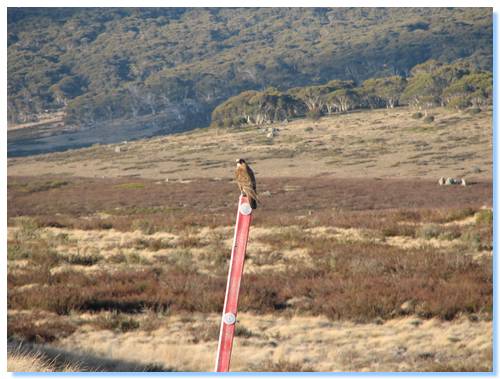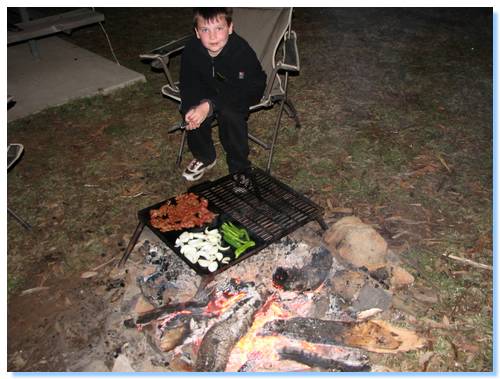 Ah, back at camp. Fajitas were on the menu tonight.