Mitchell River and Snowy River - 27th December to 31st December 2004
Mitchell River National Park
Day 2 - 28th December 2004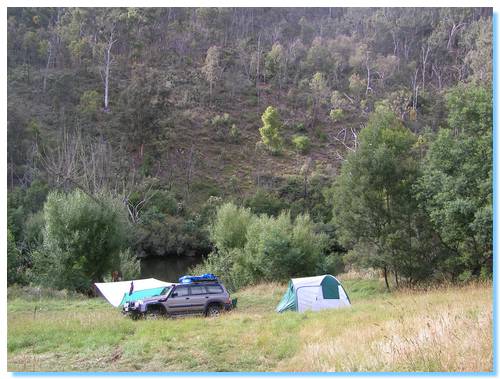 The car got picked up sometime during the night. Don't know what was going on there, but some people rocked up after we'd gone to bed and drivin it off. Maybe they'd been canoeing?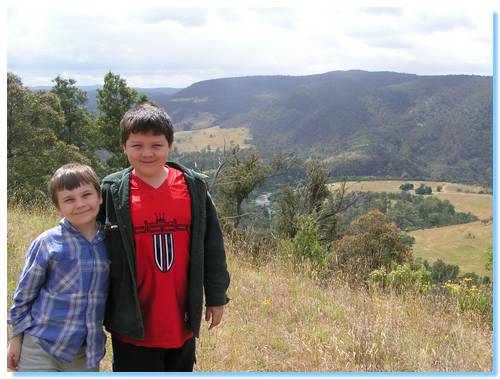 After breakfast, we jumped in the car and headed off towards our Den of Nargun Walk. The view over Angusvale was quite spectacular, as were some other vantage points over the Mitchell River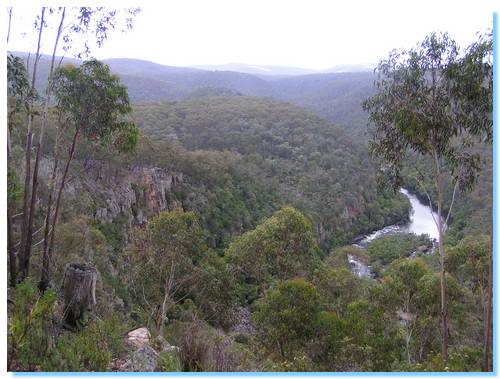 The views from the Amphitheatre were very impressive; a large slice of the mountain had been worn away by the river leaving a sheer curved cliff above a rockfall at the river's edge.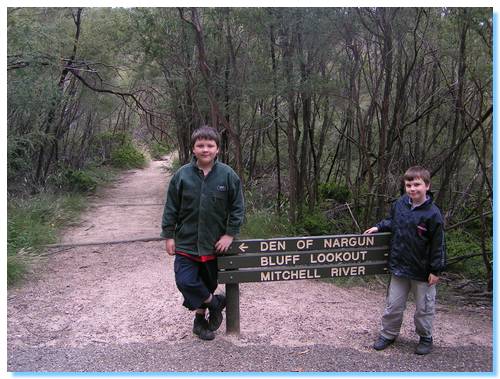 The weather was improving as we commenced our walk. the kids were all quite excited to visit the Nargun, though a little apprehensive after being told of how he loved to eat small children!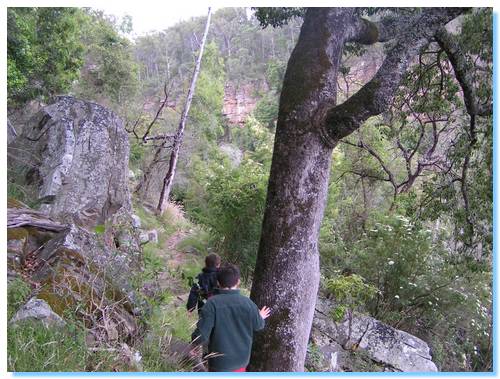 As we descended, the air became cooler and it was like walking through a rainforest.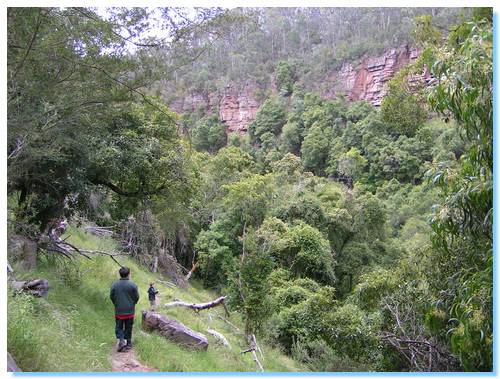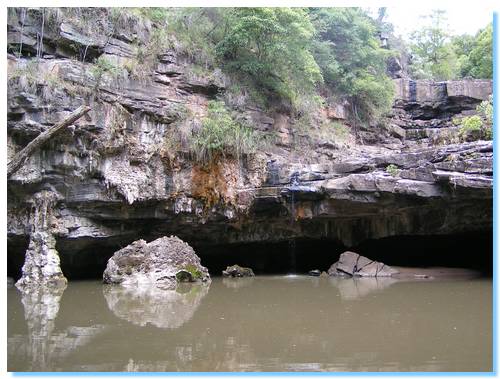 We sat by the Den of Nargun for ages, enjoying the mysticism and solitude of the place. Swallows flew in and out from the cliff wall and birds called from the trees. Eventiually some other walkers arrived, and so we continued down river.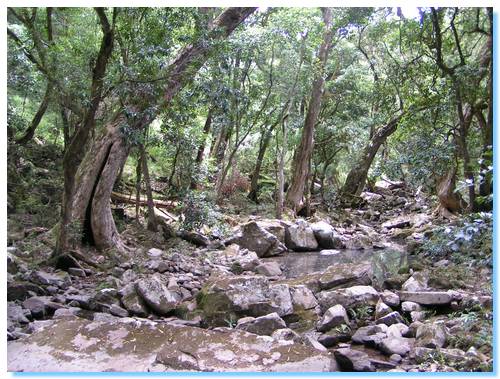 The walk along the creek bed was very Tolkeinesk; lovely green twisted trees with dappled rocks and trickling water. It was just missing elves and hobbits.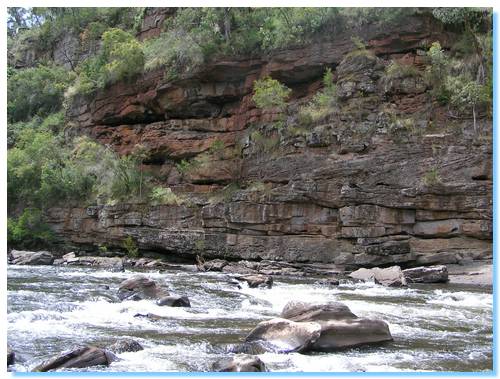 The Mitchell River was in full flowthis is a canoeing paradise I'm sure. I believe it is Victoria's longest free flowing river. Not a dam anywhere in sight!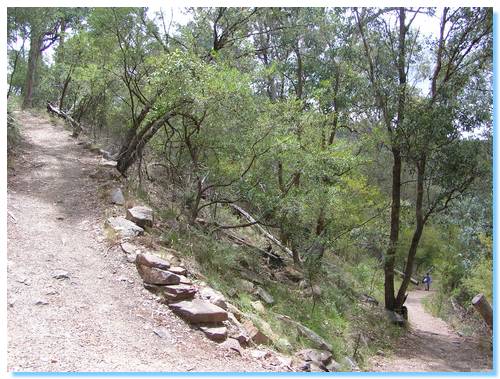 The climb was quite steep, and the weather had warmed considerably, especially since we were out from the coolness of the valley and rainforest. A young couple sat on the guard rail at the lookout, obviously not suffering any vertigo.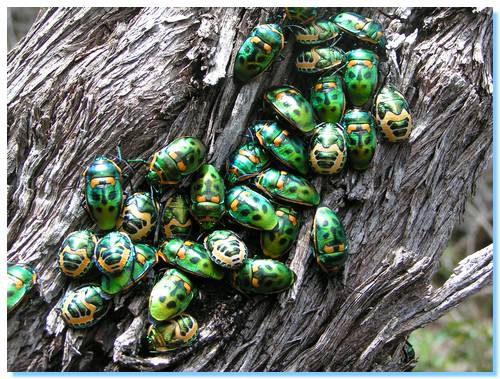 We spotted a tree covered in the most brightly iridescant beetles. Blues, greens and yellows. When they slipped out of their shells, their whole body was a golden yellow.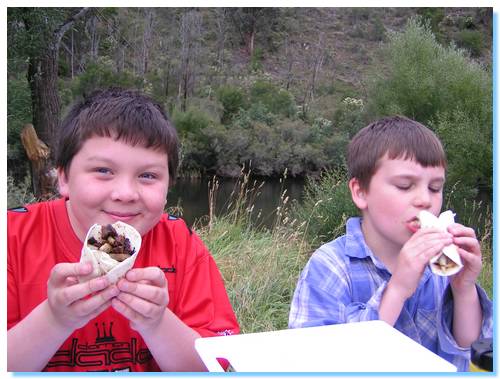 Back at camp we played some more totem tennis, swam in the river, and with the wood we collected through the day, we were able to cook up some tasty Fajitas for dinner.