Mitchell River and Snowy River - 27th December to 31st December 2004
Lake Tyers National Park
Day 3 - 29th December 2004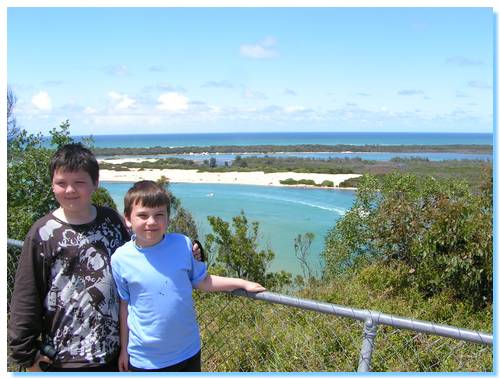 Time to move on, and after packing up camp we stopped at a little side track off the Dargo road, which on the map indicated a collapsed bridge. This would be a good camping spot for an overnighter if travelling up towards Dargo.
We continued through the rolling countryside, eventually arriving at Lakes Entrance. We took a short stop at the lookout to see the offshore gas platforms, easily visible with the bright clear weather. This was a popular stopping spot, with cars constantly unloading streams of people to take in the view across Bass Straight. White Bellied Sea Eagles and various gulls and terns flew backwards and forwards across the vista.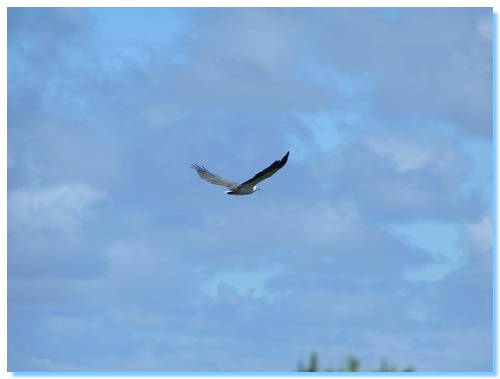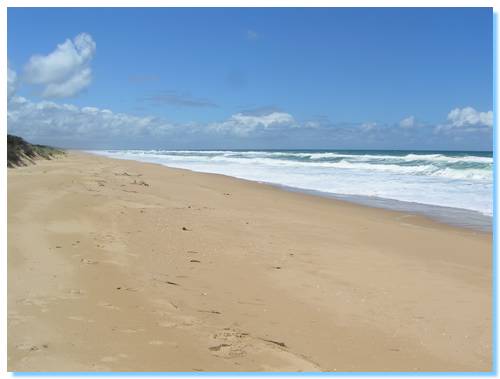 We restocked on supplies at the supermarket in own, then continued on to Lake Tyers. The camping ground at Glasshouse Ruins was tent city plus, so we bushcamped down a track that lead to the ocean beach. There was another tent setup here, but we were able to establish a semi private campsite behind some tea tree, a short stroll from the beach. We spent the rest of the day playing in the surf and walking up and down the beach.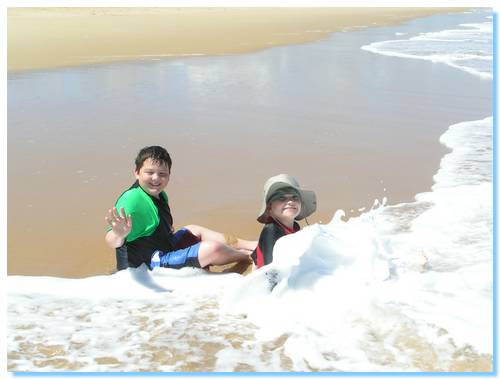 The crowds came and went and we eventually had the beach to ourselves.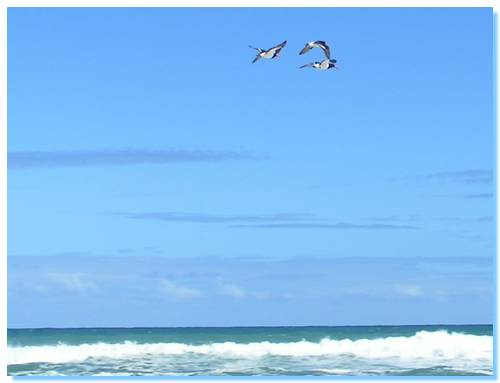 We headed back to our camp for dinner. Spag Bols, a tried and true favourite, though hard to cleanup from.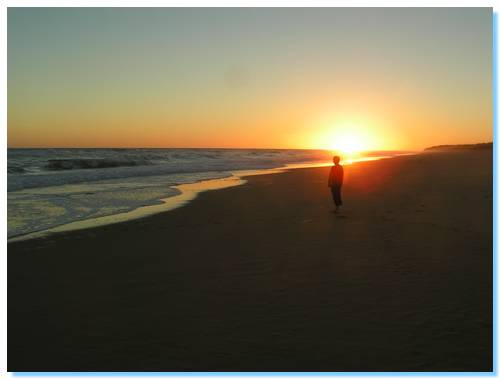 After dinner we walked along the beach, enjoying the sunset. The colours were magnificent.