Werribee River, Wombat State Forest 14th & 15th October 2006
Participants:
Mum, Geoff and their three dogs Benji, Abbey and Sally
Blake, Emily and Jared
Mark, Michelle, James and Liam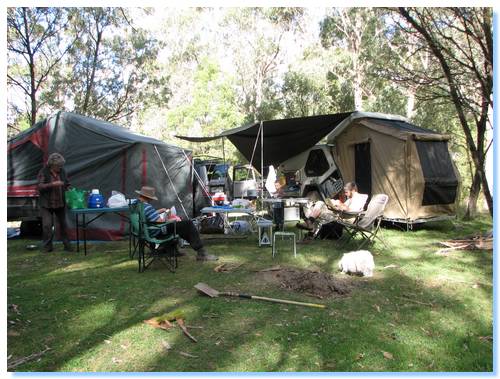 A little weekend escape with some of our neices and nephews that we don't see a lot of was the plan this weekend, and it was a great weekend away, not too far from home. This is a little bush camping spot on the Werribee River (more a creek here up near it's headwaters in the Wombat State Forest).
The kids had a great time exploring the rocky river bed and spotting the odd wallaby here and there. They created their own little secret fairy place under the trees beside one of the pools of water in the river, and spent most of the weekend down there, which gave the adults a quiet relaxing weekend.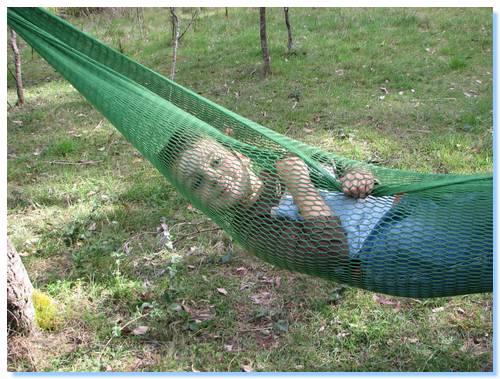 The hammock was popular, and we did have two. The blue one secumbed to my weight and dropped me flat ont he ground with a breathstealing thud. Luckily nothing was broken, and fortunately the dogs weren't under me either!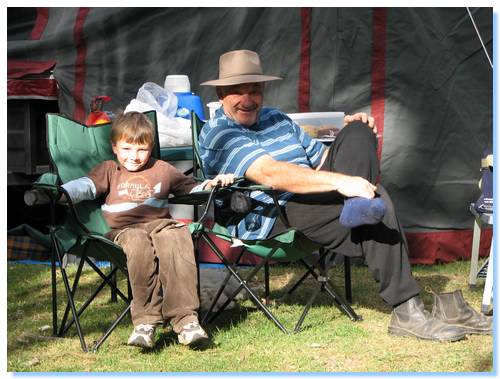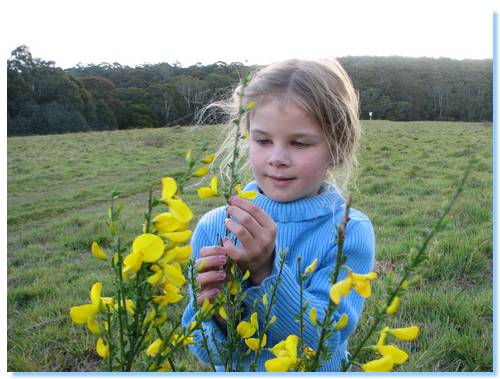 We went for a walk along the river track and to a mineral spring, which wasn't the tastiest of water. We gathered some and took back to camp, which Emily took great delight in encouraging everybody to try.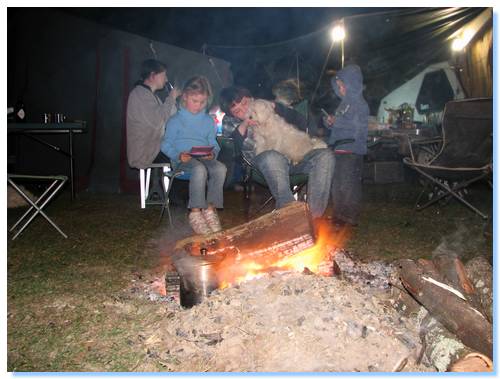 My sister and hubby joined us for dinner, tasty roast chickens and we relaxed around the campfire into the evening to the musical tones of Nintendogs. The kids soon went to bed, though with them all in the one tent, I think it was very late before they all dropped off to sleep.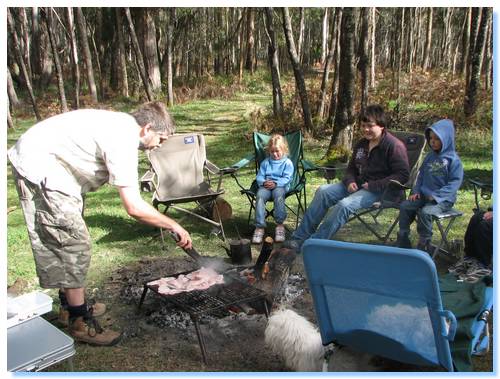 Ah, bacon and egg breakfast. The defining camping start to the day.