Cairns Holiday Day 1 - 20th May 2005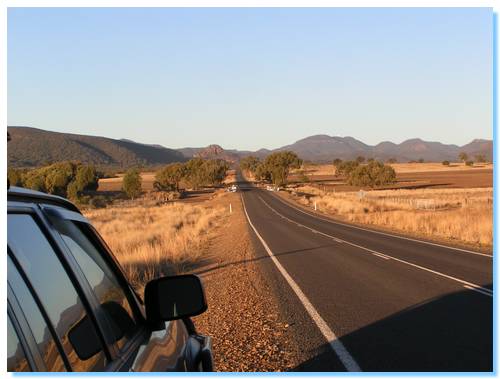 It was an easy drive up the Newell, bringing back memories of previous trips. I arrived at the Warrumbungles late afternoon, with the afternoon sun lighting the volcanic cores with a warm orange glow.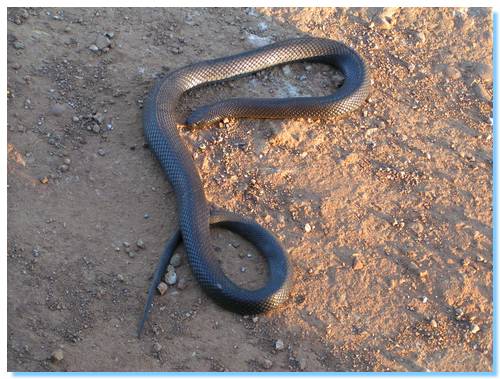 Driving into the park towards the campground, I saw a snake on the road catching the last of the sun's warmth.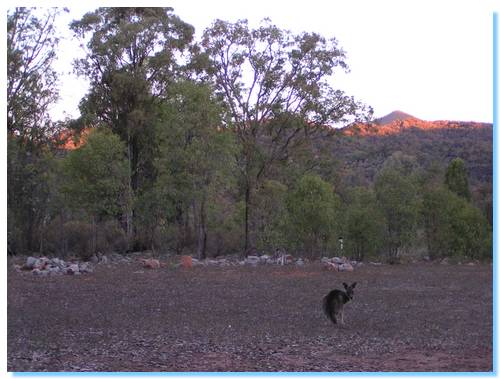 There were lots of small kangaroos in the park, and they were quite tame too. I saw lots of young joeys, which were very cute as they looked back at me inquisatively. I set up my camp quite quickly, and it was a quite nice place to camp. There was a good large toilet and shower block, as well as a covered BBQ area. After the tent was up in about 15 minutes I cooked myself some simple Satay Me Goreng which is very delicious and finished dinner off with a sandwich. Then it was off to sleep early in preparation for my walk tomorrow.

[an error occurred while processing this directive]