Cairns Holiday Day 2 - 21st May 2005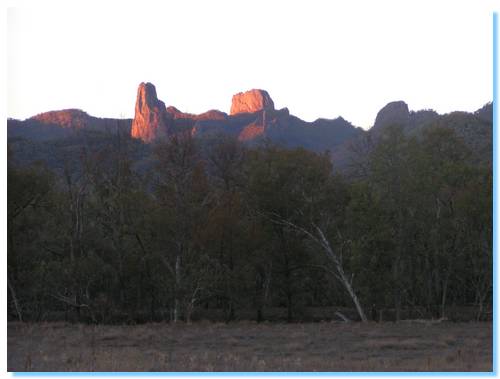 I was up quite early, and had some cereal for breakfast, with the Currawongs and Kangaroos. My tent was covered in ice; it was damn cold last night! I packed up camp and was at the carpark for the Grand High Tops walk by about 8:00 in the morning. It goes without saying that nobody else was there!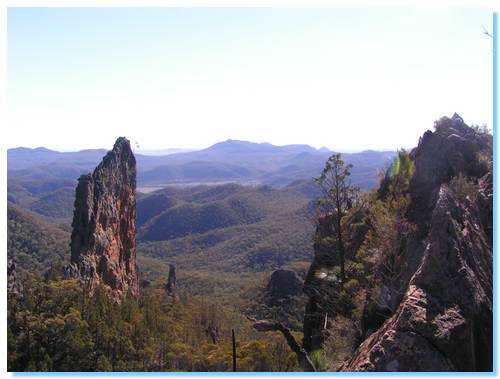 I spotted many animals along the walk; Kangaroos, emus, kookaburras and other birds. It was a fantastic walk across the Grand High Tops, with magnificent views of the Breadknife. I walked back via Ogma Camp and Spirey Creek and this was a most enjoyable walk as well. I saw eagles soaring around the Bluff, and also spotted some wild goats with kids as well. I passed another couple at the end of the walk, almost completing the whole walk without seeing any people, and arrived back at the carpark, which now had dozens of cards parked in it. Obviously there were lots of people following me. I wasn't hungry yet, so I drove on towards St George.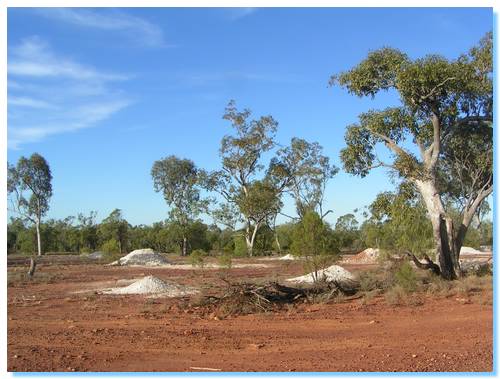 I drove through lots of pasture land today, and I made a short visit to Lightening Ridge. After a quick refuel in town, and a visit to the Opal Cave I explored around some of the back-lots where I found many small opal diggings, as well as a few ruins.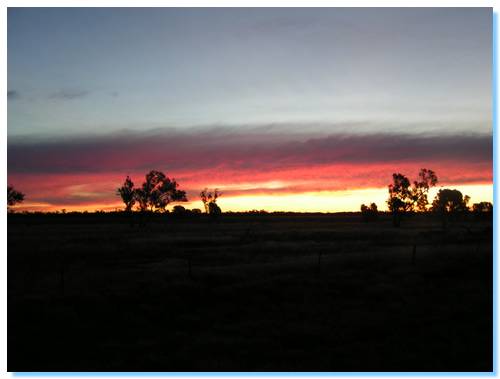 Back on the highway driving into the evening I saw many kangaroos, emus, crested pigeons, apostlebirds and also many cows and sheep along the road. The sunset was magnificent!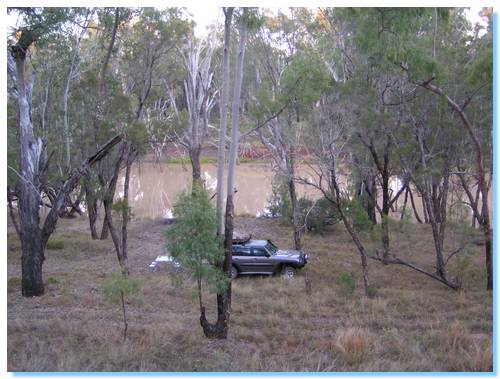 It was getting late, but I decided to continue to my planned campsite. I arrived long after dark, (the picture on the right is actually from the next morning!) and so I decided to sleep in the car for tonight. Shrimp Mee Goreng for dinner and another sandwich. Simple but tasty.

[an error occurred while processing this directive]