Everard Circuit Walk - 14th May 2005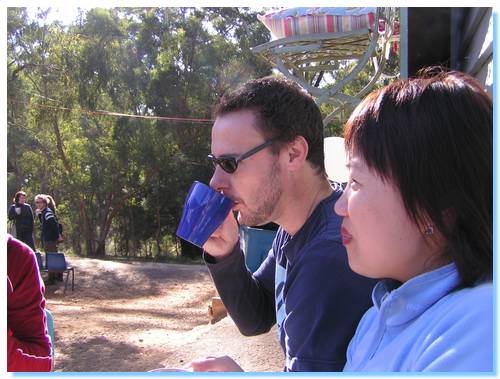 We got off to a late start on this walk, and driving through St. Andrew's I noticed the market was on, so it was going to be a little while before we actually started walking...
After exploring around the market, muffins and coffees we decided we should get going or we'd never get this walk finished.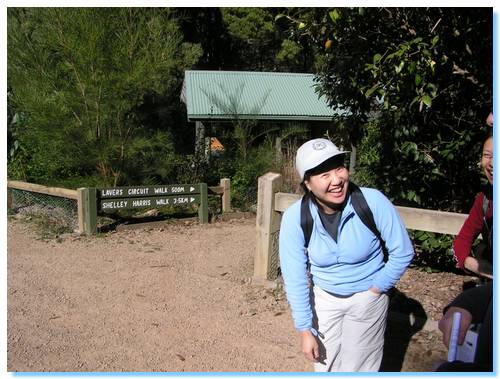 We parked the cars, and after a false start, we found the actual correct start of the walking track and begun our hike.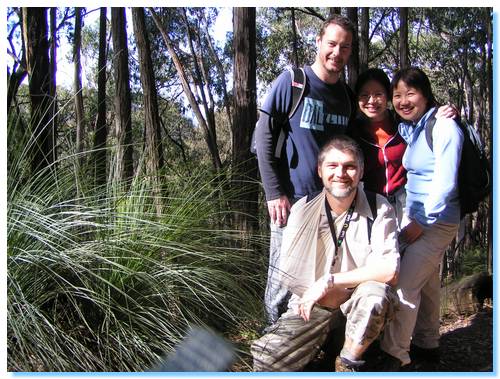 The walk was quite easy to start with, passing along Lavers Circuit and Shelley Harris Track, hugging the edge of the gully. We passed through tree ferns and box, opening up to drier open forest with banksia and tall grass trees.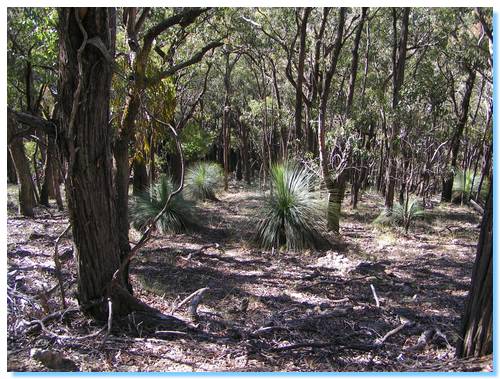 The track wound down through a small gully to Pinchgut Creek, a clear mountain stream flowing under the tree ferns and across a rocky bed. The track then continued back up and crossed over Heidleberg Kinglake Road.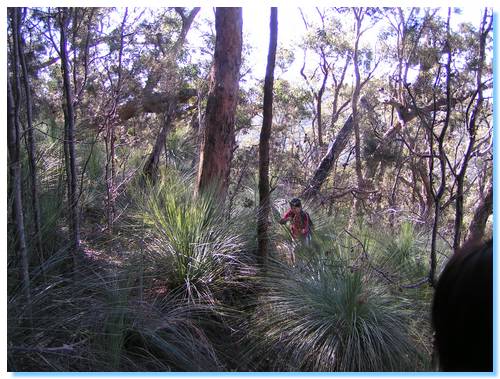 We passed over Cookson Hill, and descended back down to the main road. For some reason we took a wrong turn at this point. We should have followed the walking track from the carpark up to Mount Beggary, but remembering the directions wrong (and not bothering to check) I turned down Old Kinglake Road.
We had travelled quite some distance down the road before I realised we had taken the wrong turn. Not wanting to turn back, we decided to go cross country, and climb straight up the ravine to rejoin the walking track.
These are the events that make a walk memorable. We weren't quite lost, but travelling off the track up the side of a very steep ravine is a lot more fun, challenging and exciting than just walking along a well travelled walking track.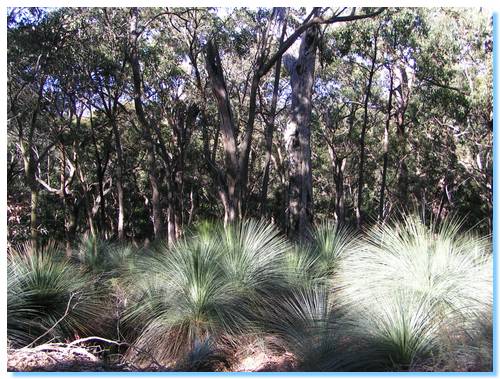 The track along the top of the ridge was quite wide, and was frequented by mountain bikers. We stopped for lunch on Mount Everard, which had a trendy memorial to the peak's namesake, William Hugh Everard.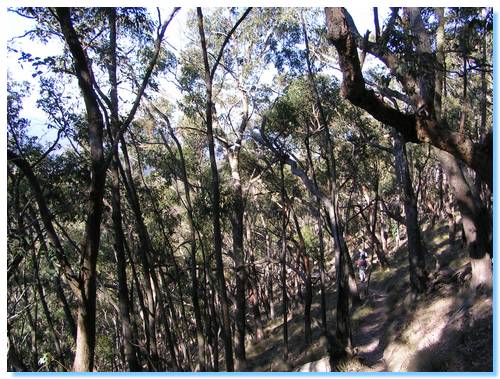 Bundy Track descended quite steeply from Mt Everard, and some mountain biker's that had made their way down ahead of us would have had some fun.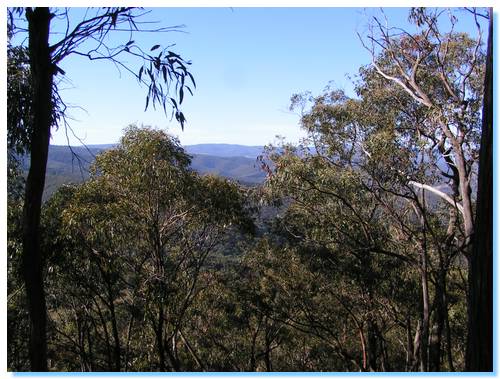 The views from here were quite good looking back north over where we had come, and where we had yet to travel.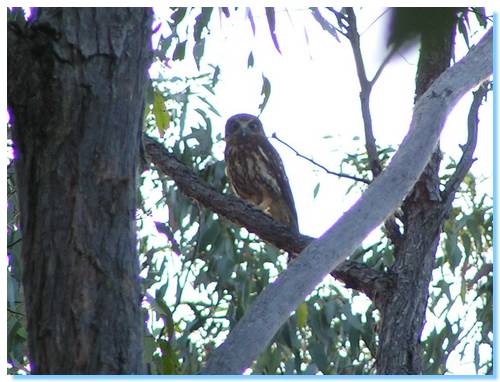 The track rejoined Old Kinglake Road, and we followed the closed section fo this road down to Steele's Creek Picnic Ground. We crossed a small bridge and then headed on an uphill climb along Mount Jerusalum Track, spotting a Southern Boobook watching us from a tree.
The track was following a forest access track along the ridge tops, with quite steep ravines on either side. it was starting to get quite late in the day, and we were getting a little worried we might not make it back before dark.
We arrived back at Shelly Harris Track, as the daylight was dwindling, and it was getting quite dark as we travelled the last few kilometres back to our car. But we did make it without tripping or any other mishap.
We drove over to Stony Creek were we started up a fire and cooked ourselves a tasty BBQ, the signature ending to a days walking for all my future walking trips.

[an error occurred while processing this directive]