Wombat SF - 17th April 2005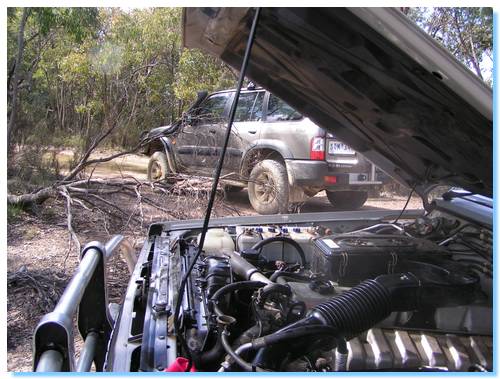 This was a day trip into the Wombat State Forest so Geoff could try out some more 4WDing in his GQ Patrol. Also, as Geoff's daughter Cindy and hubbie Bruce were out from England they came along for the ride.
But as is often the case, things don't go quite to plan. Geoff's car was playing up and overheating, meaning hill climbs needed to be taken carefully, with rests at regular intervals.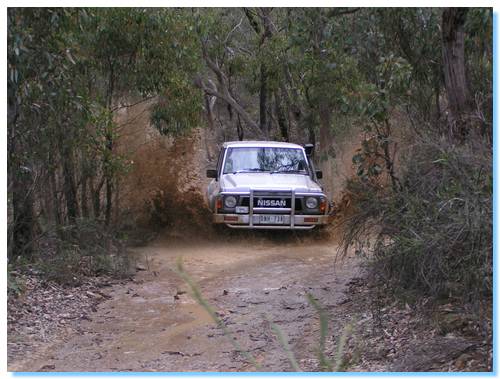 We drove along Seerery Track, and Blue Gum Track, climbing higher and higher, and playing in the odd mud puddle.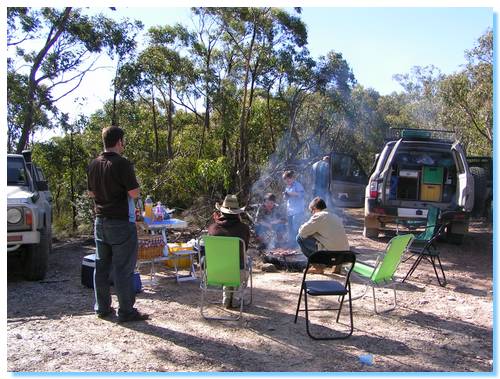 We found a side track, and set-up for lunch, and to let Geoff's car have a cool down. We enjoyed a nice bush BBQ whilst Liam entertained us with the Numa Numa Dance.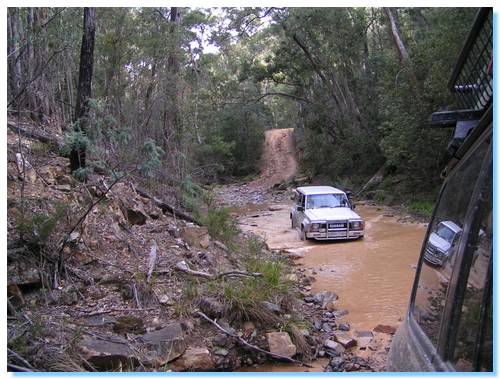 We turned down Nuggetty Track, which had a few challenging reasonably steep sections. At the bottom near Holts Road there was a very steep diversion where Geoff got to try out his trucks ability at some hill climbing.
We continued the circuit back along Bluegum, and then turned down Ratcliffe Track which took us across Middle Creek.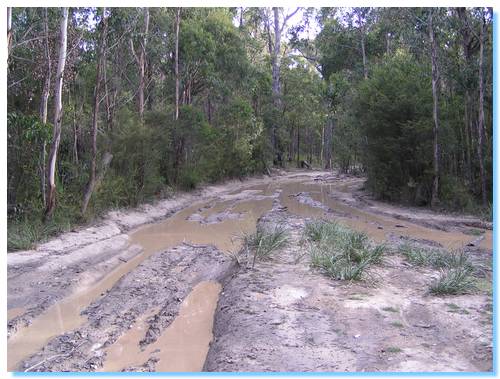 Number One Fire Trail was an easy drive, and we played on some forest tracks off Firth Road. I got stuck in one big hole, requiring Geoff to give me a quick snatch out. There goes another A/C compressor...
After the reminder that these holes can be deceivingly deep, I checked all future holes. One I checked, in the photograph at left was 1.5 metres deep at the furthest end. Goes without saying that we gave this one a miss.