Mt Cole State Forest - 26th March 2005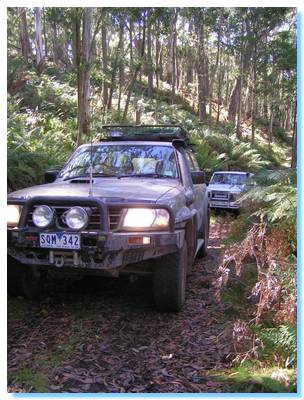 Geoff had been itching to get out in his 'new' toy, so we plannedd a trip up to Mt Cole. This was a first time visit, and is a beautiful spot for camping and 4WDing. We stopped off at a market along the way, collecting a fair amount of fudge, as well as some other tasty treats before heading off into the bush proper.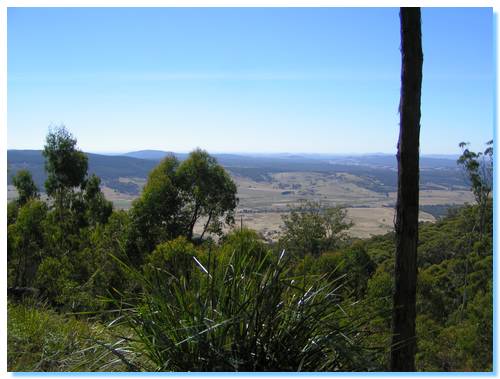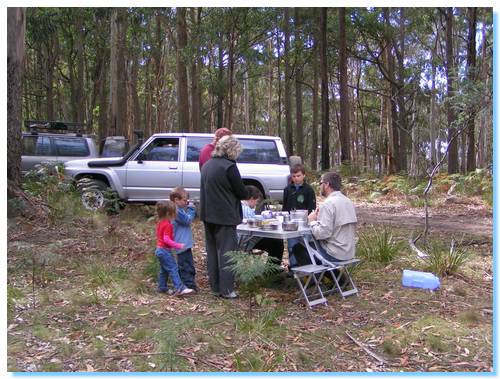 We climbed along lovely track Frees Point Road which took us up to Mt Cole, with scenic views. We then continued around Mt Cole on Mt Cole Track, which took us through much wetter forest, eventually rejoining the road, where we stopped for some morning tea on Ditchfield Track.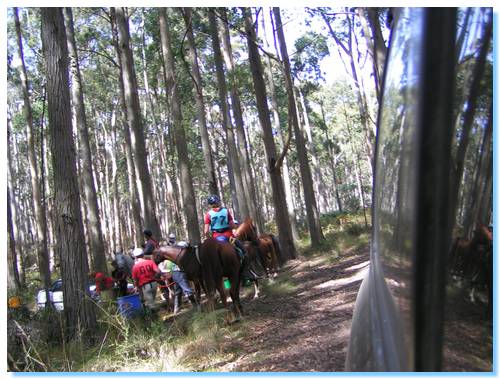 There was a very large horse type event going on. A multiday, scores of kilometres riding event. We passed quite a number of horses during the day.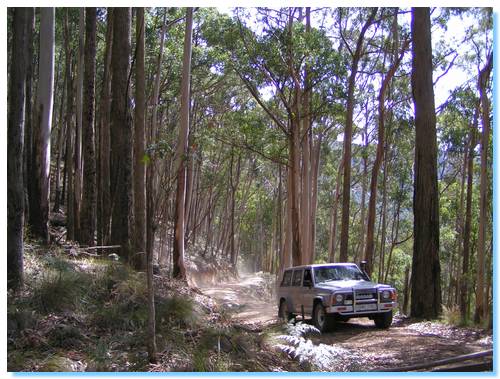 We found a few steep tracks (Manly Point Track) and passed some camping areas; on the lookout for the perfect lunch stop spot.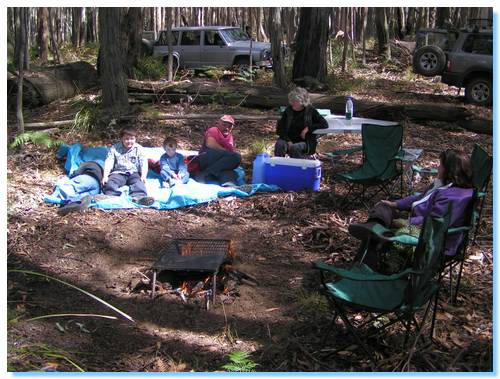 We eventually found it (though it was missing a river...) A secluded detour off the main track near the top of Sugarloaf Mountain. We cleared the forest litter and started up a nice fire for our Bush BBQ.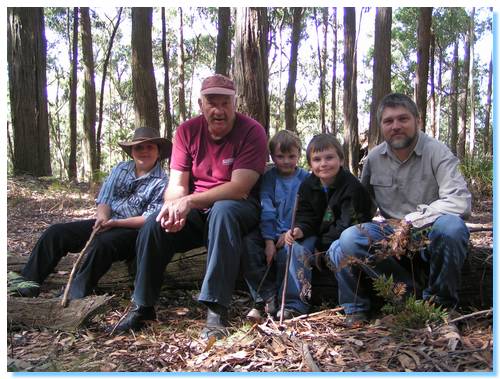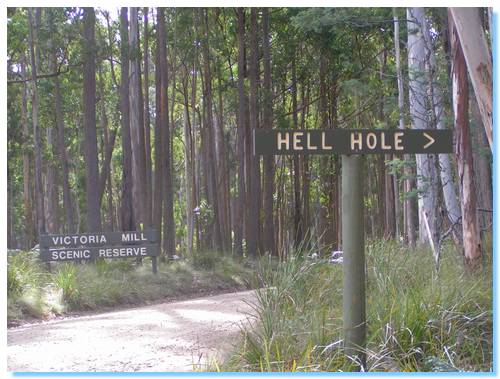 Exploring around further, the Hell Hole sounded too good to bypass. There were some steep bits of track, but nothing too hairy.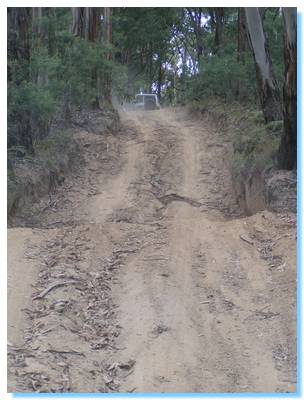 We continued exploring around, driving along Mugwamp Track and eventually returning to Manly Point Track for one last go before returning home.