Warburton Bridge: 9th - 12th March 2007
Participants: Oiyee, Aaron, Brittany, Amber & Rachel, Mark, Mark, James & Liam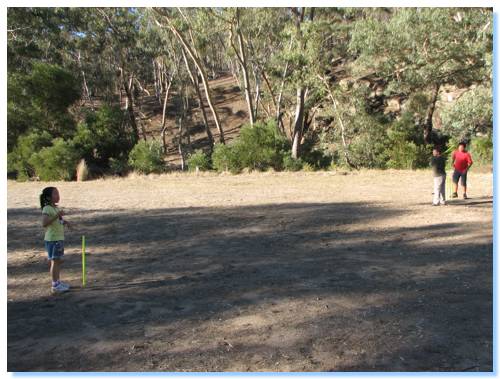 We all left early from work on the Friday, though some earlier than others and made our way up the Calder. One of the chairs on my roof rack was doing strange things, lifting up in the air almost vertically at cruising speeds, then dropping back down again when I stopped. I only noticed due to the strange shadow I was casting!
I stopped in Malmsbury for dinner; the intention was to wait for the rest of the group to catch up but they were too far behind so the kids and I jumped into the car with our hamburgers and headed towards the camping site on the Loddon River.
When we arrived there was a small group camped in the best spot, so we setup a little further along by the river (which was completely dry). An hour or so later the rest of our group arrived, and we setup camp.
The next day we could see that the river was dry, and the grass was dead. A huge difference to the last time I was here.
This was going to be a relaxing lazy long weekend, so we played cricket and took it easy.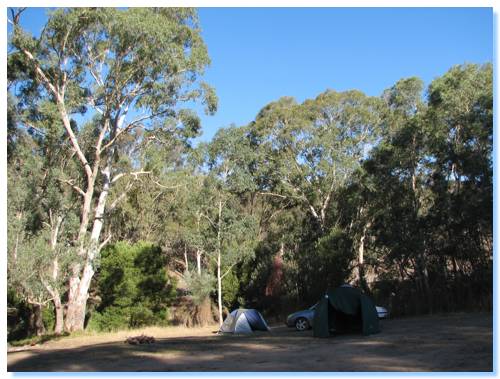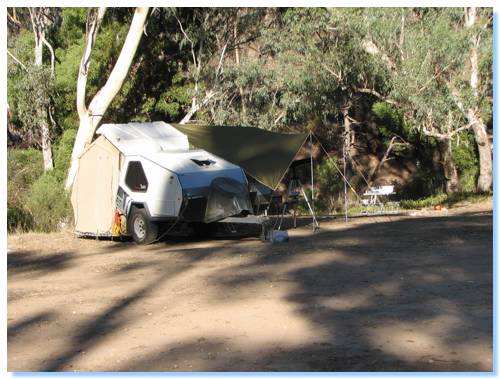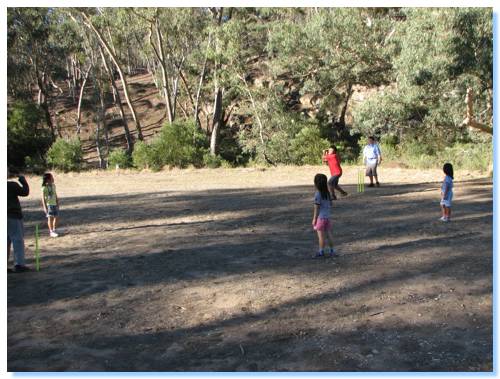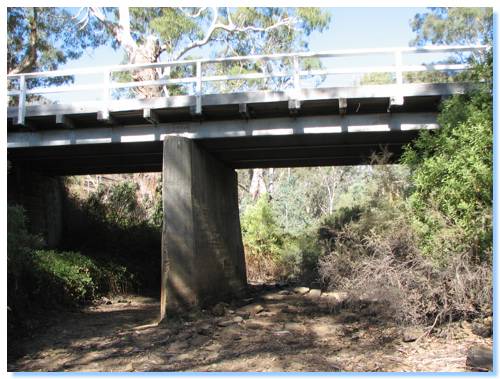 Apart from the occasional drive to Vaughan's Springs to use the toilets, we spent most of the time in the campground. I decided to go walking up the river one afternoon to see if there was any water, and if I could make it to Glenluce Springs.
There was no water flowing under Warburton's Bridge, but further downstream I did find some pools of water.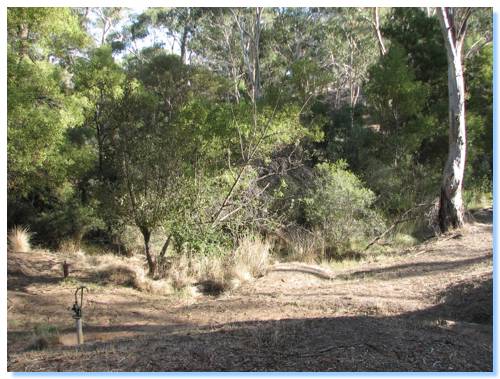 It was a great walk along the river through some small gorges. I climbed out of one gorge to avoid a long bend in the river, coming out on top of a ridge on a farming property.
I followed the fence line and descended down into a lovely green and cool gorge, picking my way over the rocks and eventually coming out at the Springs.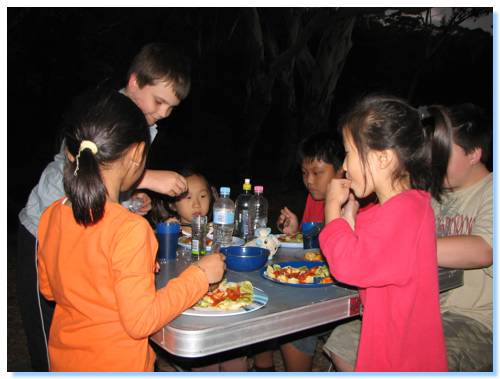 Back at camp it was more eating. Pasta tonight, yummo. Roast Pork last night, mmmm (though the crackling didn't work this time...)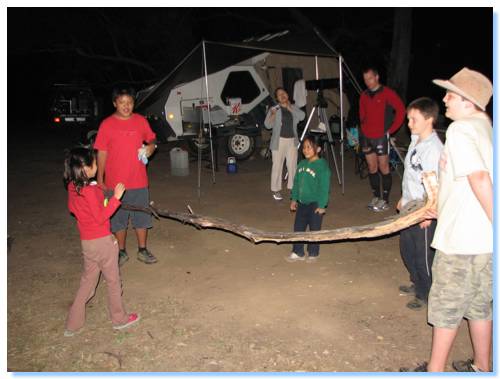 Don't ask why or how but we progressed into a limbo comp after dinner. I think some of the entrants had an unfair advantage...
We stopped off in Gisborne on the way home for lunch, finishing off all of the leftovers. A great long weekend, very relaxing and I think I put on a couple of kilos!