Toolangi: 10th January 2007
Participants: Nathan, Dana, Mark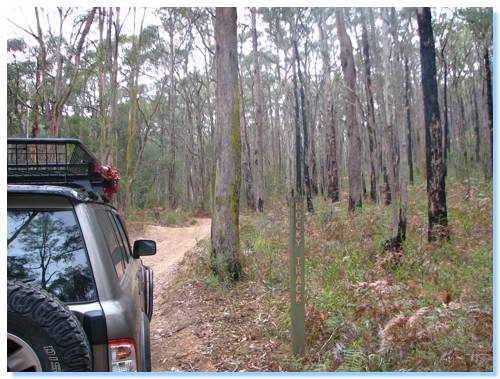 Nathan and D had finally returned to Victoria after years in Sydney. Time to get back into 4WDing, and what better place to go than Toolangi.
Rocky Track was first on the agenda. I'd tried this track before, and it was going to beat me again today. This is one hard track at the moment. Last time Nathan attempted it, it took out his front drive shaft!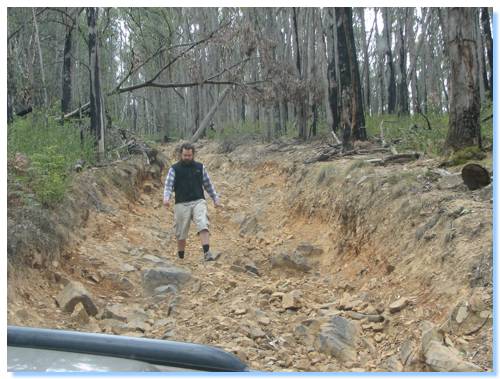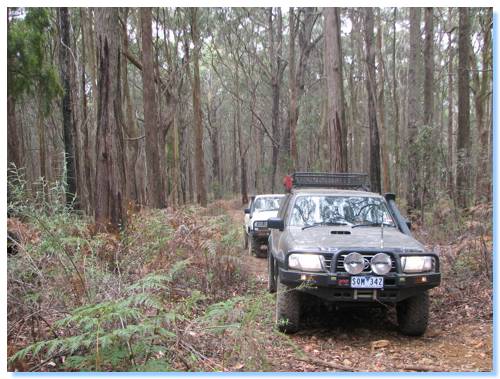 We pottered around a number of tracks in Toolangi, having a great time. We made our way to an old favourite, Victoria Range Track, however it looks like this one has been closed for good. Most disappointing.
We stopped off for a beaut dinner at the Glenburn pub before finally heading off home.