Rubicon River: 3rd June 2007
Participants: Mark and Michelle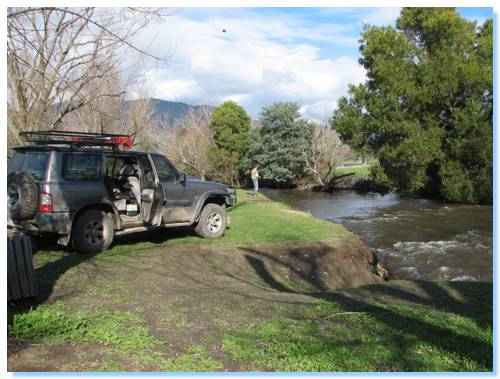 The plan today was to get some fishing in before the Trout Season closes, and try some fishing locations a little closer to home then the last few trips.
We stopped off at the market in Healesville, and also at the Beechworth Bakery on the way through to pick up coffees and morning tea.
A number of locations on the Archeron River were explored; a few where I could actually through the line in but nothing really suitable was found. We grabbed burgers fom the Igloo Roadhouse, home of the famous Buxton Burger and setup beside the Rubicon River at the reserve on the Maroondah Highway. The river was quite turbid, with a lot of silt being washed down by recent rainfalls.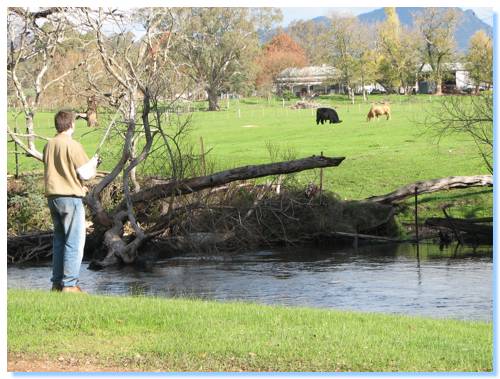 Fishing here was uneventful, not a fish to be seen let alone caught.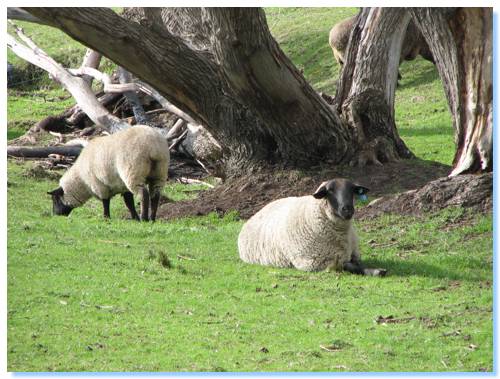 Following the river upstream, we passed some Suffolk Sheep enjoying the lovely green grass.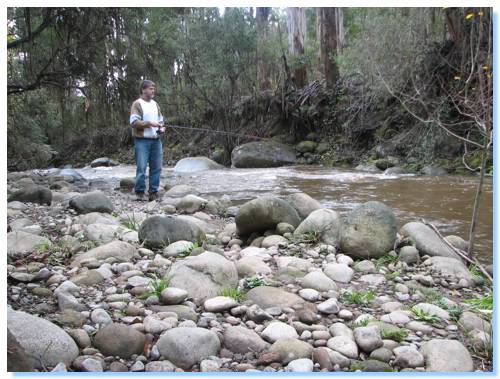 A short stop at Kendall's A and Kendall's B campground just to check out what they were like. Hadn't been here for ages, and Kendall's A was closed for resting. Tried fishing again, not sure why. No fish anywhere here.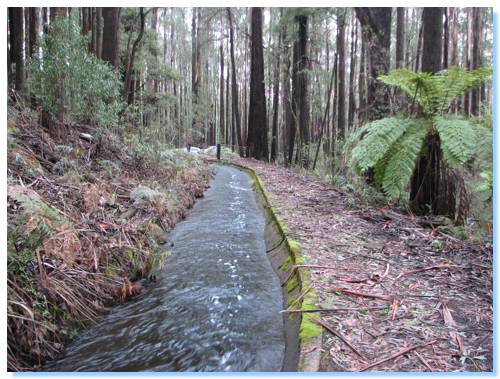 We stopped off at the aquaduct; the water was flowing quite fast and it would be great to float down, though maybe only if the weather was warmer.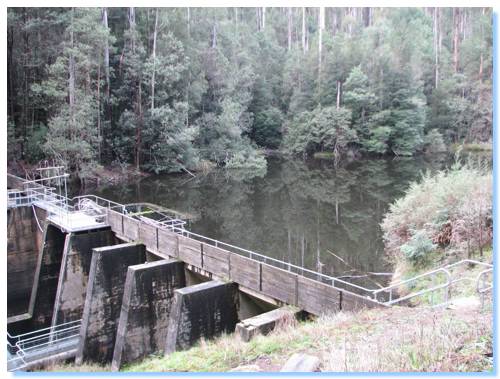 Fishing again, this time at Rubicon Dam. The water was mirror smooth, and this was a lovely peacful place with the occassional call of a lyrebird; very relaxing. But no fish.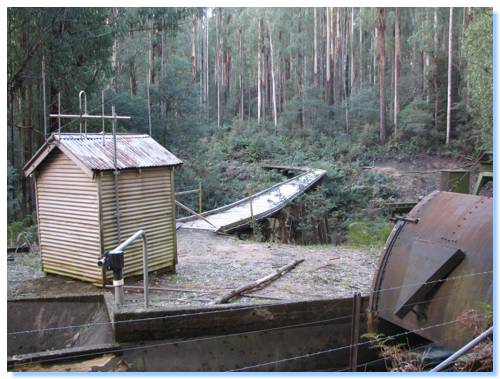 We drove up to Clarke's Mill again, looking at what the campsite up here was like. The forest was quite wet, and the track was very slippery. Not the best place to be without a support vehicle and almost bald tyres. But we made it out again, continuing down the mountain following the old timber tramways and trestle bridges.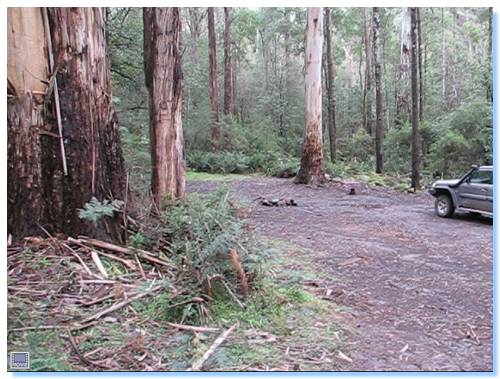 Before heading home we checked out a few more camping spots. There was a great bushcamping spot on the edge of the river. The river here was more a set of cascades over granite boulders. This is the spot that I camped at a few years earlier with Nathan, though the cleared area seemed a lot larger than I remember.