Wombat State Forest: Easter 2007
Participants: Lynne, Geoff, Ben, Abbey, Sally, Michelle, Mark, James & Liam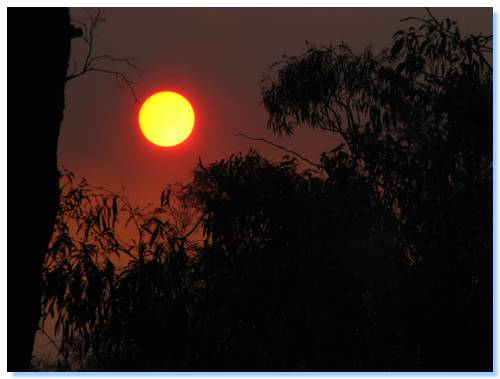 What better way to spend Easter than relaxing around the campfire. Unfortunately we got kicked out of our first campsite on the Werribee River by the ranger from DPI as they were backburning this weekend, but he told us of a great spot to move to. The chances of that spot being empty on Easter when half of the state was burnt out was pretty low, but we checked it out anyway.
Sure enough, there was no room there but now we know about it we will return on a quieter weekend. We found a nice quite spot on the top of Garibaldi Hill, perfect, secluded and quiet.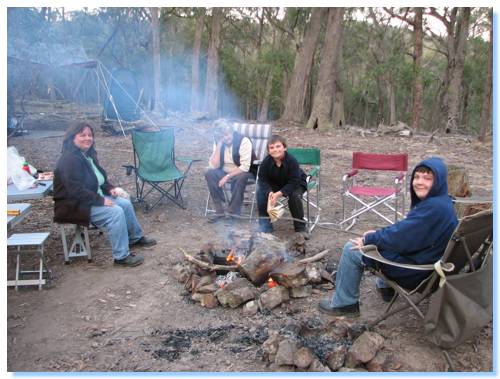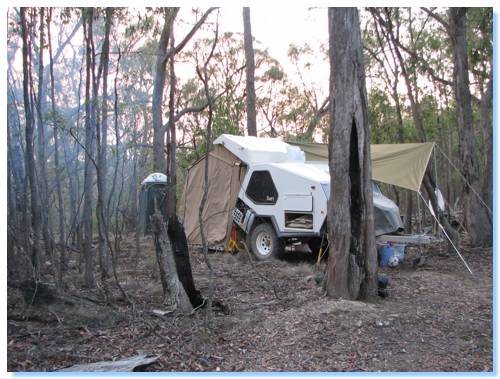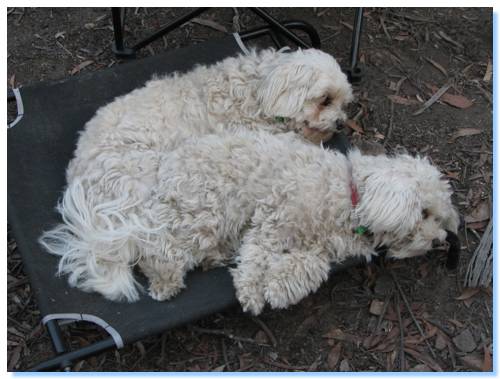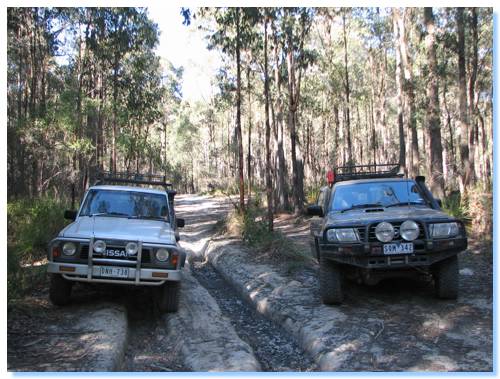 On Sunday we went for a bit of a drive around looking for some old mines.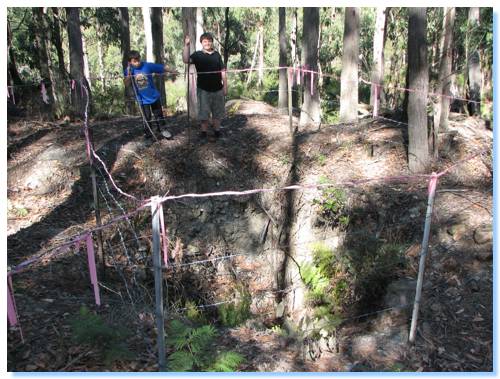 We couldn't find Benditta Mine, well not without exploring through the bush on foot, and we didn't have enough time for that so we headed off towards Welcome Mine which we did manage to find.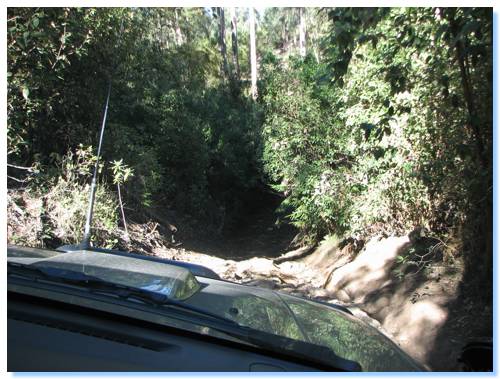 We continued on towards Easter Monday mine, a fitting destination given the season. I took a wrong turn, which took us down an interesting little track.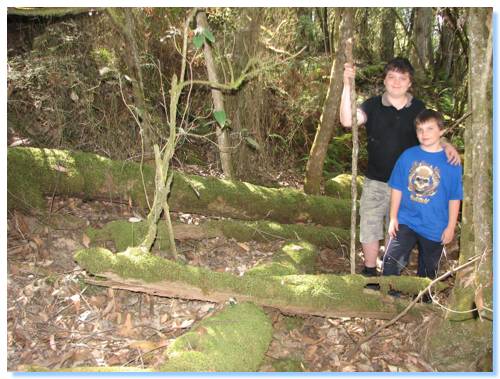 At the Easter Mine site we drove down a steep track, and then walked down towards Back Creek, in a fern filled gully. It was lovely and cool down here, but no water was flowing through the creek. We didn't find the actual mine as we were running out of time, but we did have a good explore along the creek bed.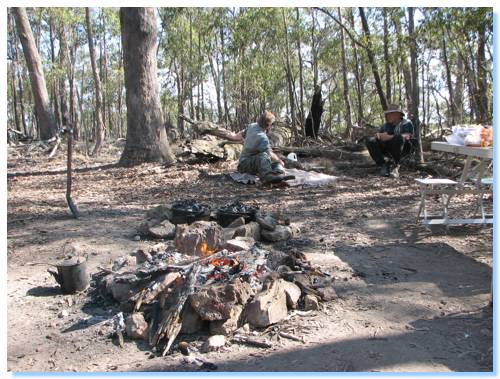 We picked up Karan and Mark in Greendale and headed back to camp for a huge Easter Sunday Roast.
The corn in foil with butter turned out superb as well.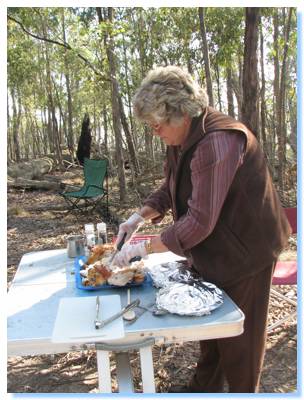 Crikey, Roast Beef on Friday now Roast chicken today. With the scones, damper and Easter eggs I stacked on about 4 kilos this weekend!