Day 11 Hoi An 4th April 2004
---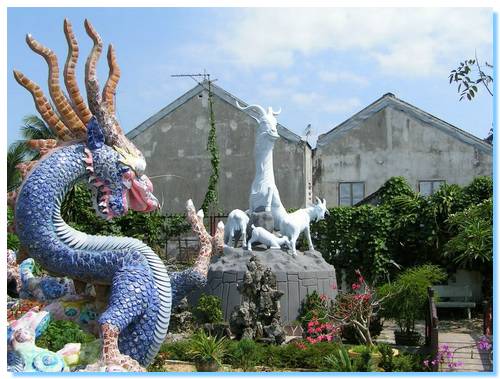 We had breakfast across the road in the restaurant with Cuong and then went on a walking tour of Hoi An.
First we went to the Buddhist Temple and watched the service. Then we were off to a local Chinese meeting hall, which had gaudy paintings on the walls and lovely gardens out the back with a huge fo8untain with mosaic dragons.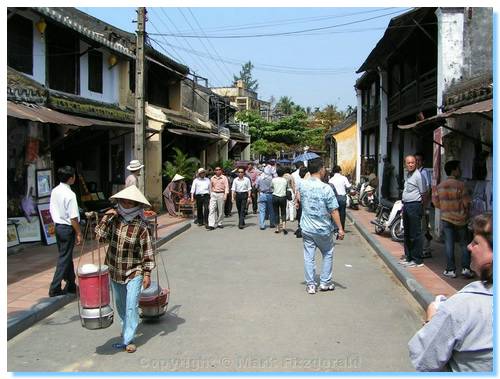 We continued walking through the streets, passing over the Japanese covered bridge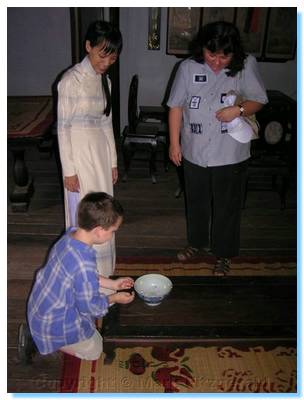 We visited an old Japanese village house where we had green tea, bought a really nice table cloth, and Liam rolled the dice to test his luck and fortune.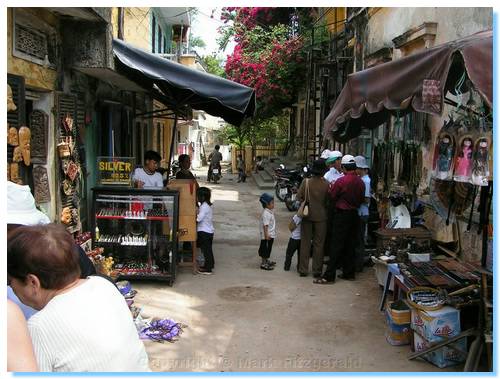 We then went to the Cham Museum with many relics from the Cham Dynasty, and enjoyed a coconut and peanut brittle at a roadside stall across the road.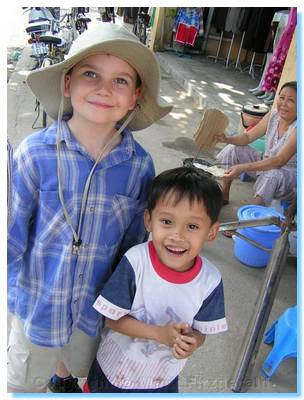 For lunch we tried some specialities of Hoi An, such as the Shrimp Pancakes which of course were absolutley delicious!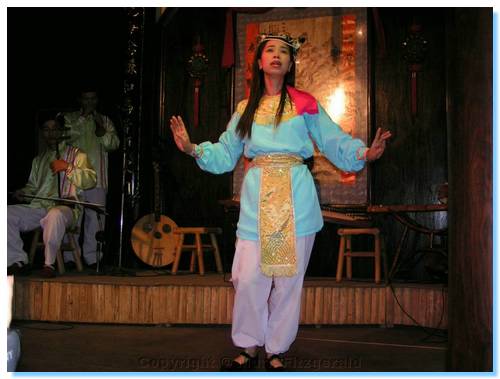 After lunch we went to hear some traditional Vietnamese music and bought more souvenirs, including some really nice tealight lanterns and some more clothes.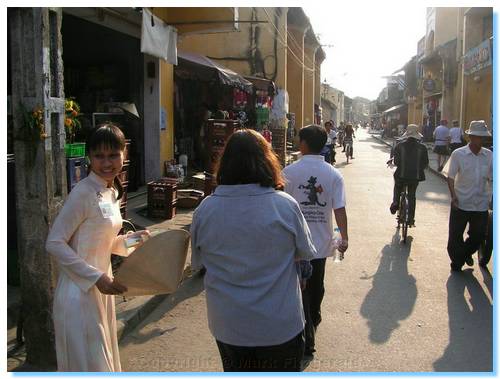 We stopped off at a tailor and got fitted for some clothes - I got fitted for a suit jacket and 3 pairs of pants, Michelle bought 3 shirts and a kimono and Liam got 2 shirts and a lot of attention. Paid A$198 for the lot, and we need to drop back tomorrow to test the fit.
We lazed away the late afternoon in the pool and had dinner across the road. I love the food in this town! We met up with Jeanne and Fred again at the restaurant, they are a day ahead of us on a similar tour.