Day 4 Cat Ba to Ha Noi 28th March 2004
---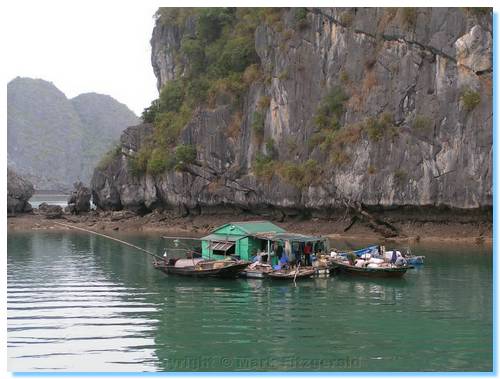 Woke up early as usual (We are still on Melbourne time). Mark was the only one to get a hot shower - by the time Michelle got there it was freezing! We had breakfast at the No Boofheads Cafe again. We sent an email from the little internet cafe from around the corner from the hotel at 300 dong/minute while we waited for the minibus to arrive.
We were soon on the bus, returning back over the island to the ferry port and were our boat back to Ha Long City was waiting.
The scenery on Ha Long Bay was even more beautiful than before, despite the overcast weather. It would be wonderful to see this all on a sunny day. Lap, our guide says the best time to visit is from July through to September, but it is very hot and windy then.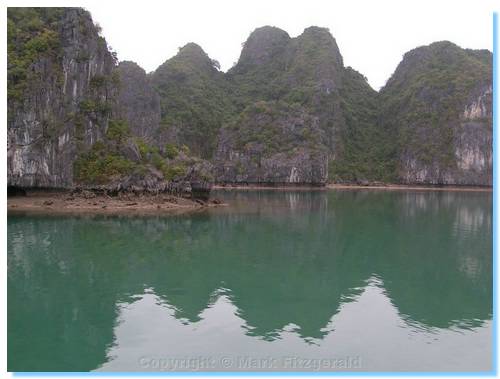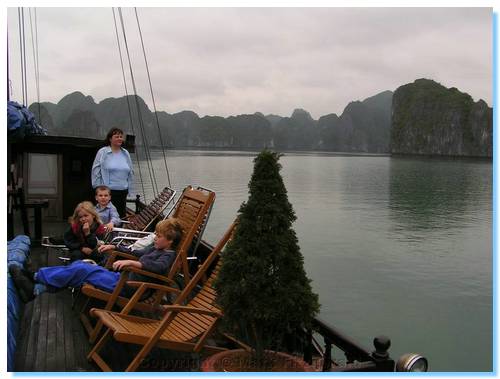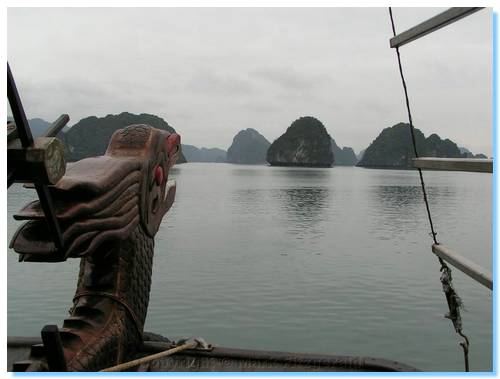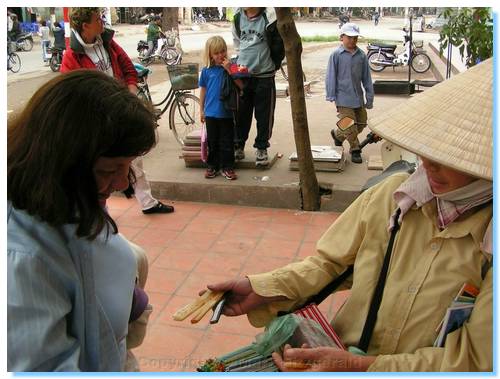 We got off boat at Ha Long harbour and had out lunch at the same restaurant as on the way out, in Ha Long City. Once again, the food was very nice, and there was another cage of dogs outside the restaurant window. This time they were more crammed in and it was quite sad to see them.
After lunch and a quick haggle to buy a comb we took the bus back to Ha Noi. It was about a took 4 hour trip back through the countryside. Liam sat with his friends at the front of the bus next to Sven playing on the GameBoy. We saw a very bad accident on he way. Somebody who's bike was hit by a truck. Luckily the kids were heads down with the GameBoy.
We have the same room at the hotel. It's a good room and nice and quite. The things we left in our room, such as shampoo were expectantly gone. We had dinner at the hotel restaurant. Liam had a mushroom soup and roll. Michelle had beef and cashew nuts, her favourite, with fries and rice. I had beef noodle soup. With 3 fresh fruit juices, it all came to $A6.50