Day 2 Ha Long Bay Tour 26th March 2004
---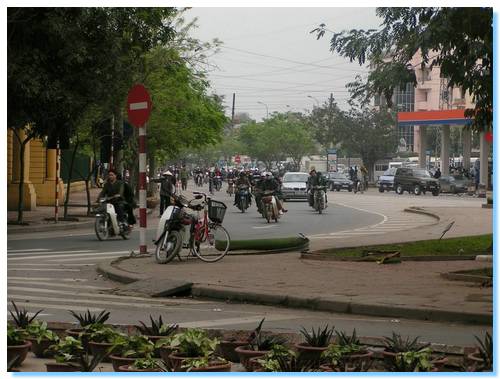 We woke up early; it was a very quiet hotel well away from the bustle and noise of Ha Noi, though the Restaurant was full of French people for breakfast. Breakfast was a buffet - nice baguettes, omelettes and French toast (croissants?). We had some time to kill before the bus arrived to take us on our tour of Ha Long Bay, so we took a walk down the road from the hotel. Instant culture shock for Michelle and Liam, with lots of motorbikes and cyclo drivers wanting to take us for a ride. We bought some postcards at an exorbitant price and then walked back to the hotel.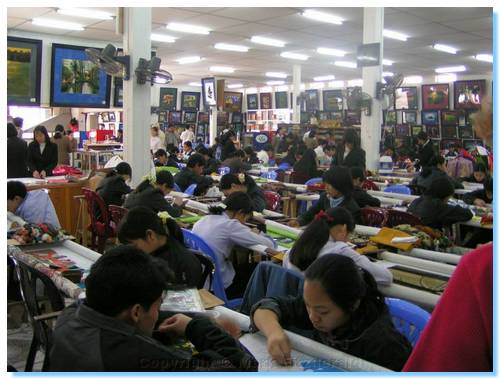 The minibus soon arrived for our Ha Long Bay Tour. There were about 15 of us on the tour. We stopped for morning tea at a disabled workshop a couple of hours into the trip to stretch the legs and allow a toilet stop. I bought a stone dragon and a stone water buffalo sculpture and Michelle picked up a some embroidered coasters.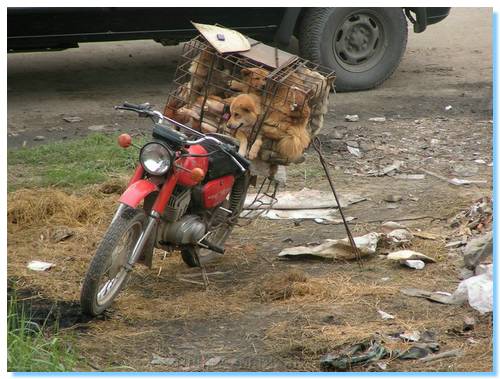 We had lunch at Ha Long City at a very nice restaurant; though the main attraction was the dogs in a basket on the back of a motorbike which we could see from the back window. Yes, they do eat dogs in Vietnam... After lunch it was only a short 10 minute drive to the wharf.
We boarded the dragon boat and were soon making our way past floating houses, small boats selling food and groceries and many fishing craft. Ha Long bay is serenely beautiful, with characteristically magnificent limestone karsts peppered throughout the green waters of the bay.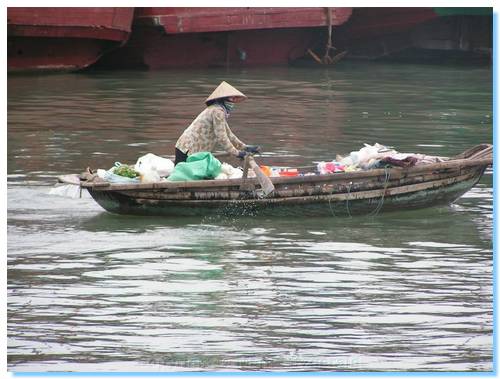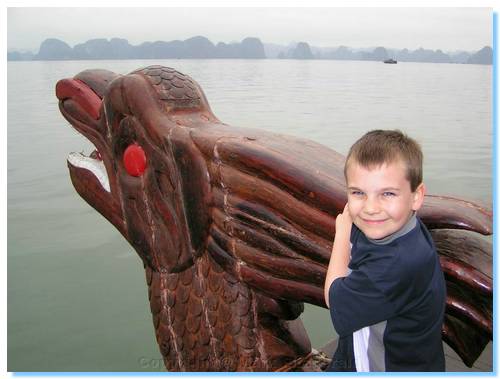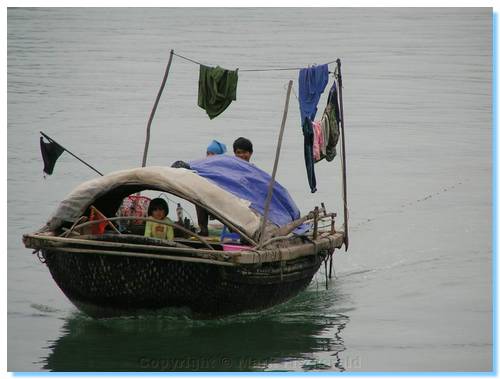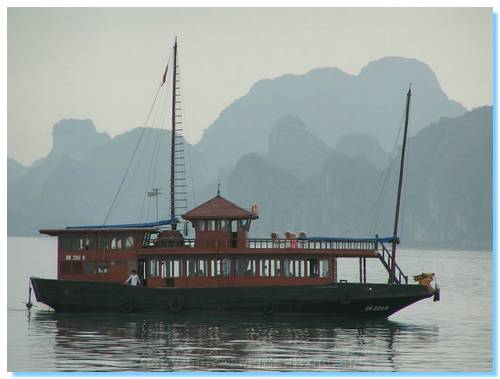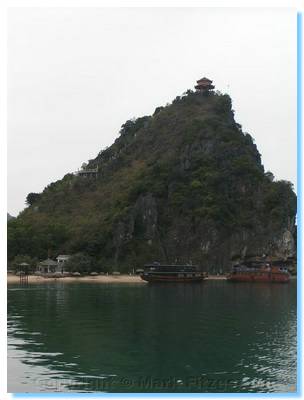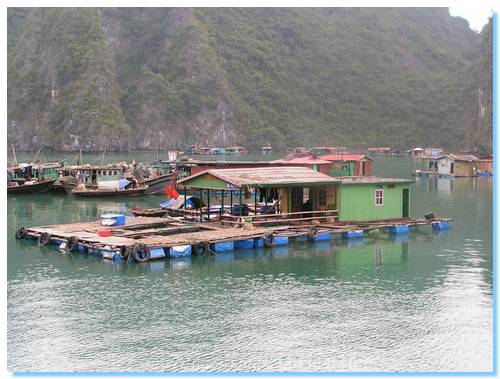 We visited a huge limestone cave which had postcard views back into the bay, then cruised through islands until 6pm. Everyone chatting and playing games. Liam was having a ball with 3 other kids being on board, playing "Pirates".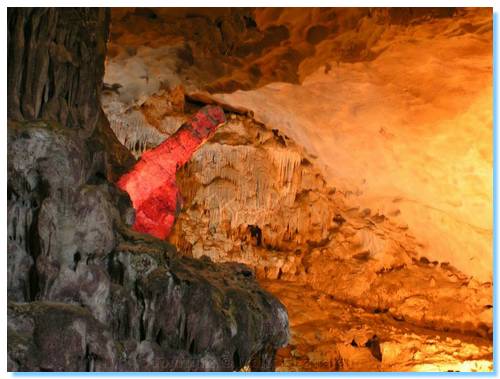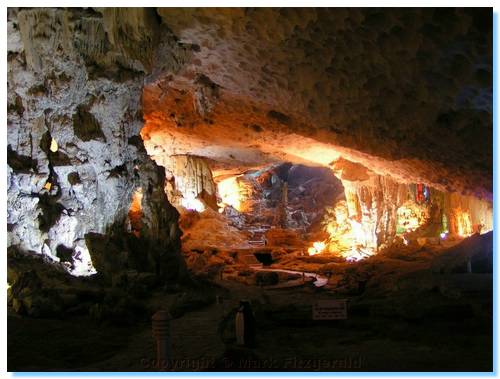 Unfortunately it was too cold to swim - and very cool this evening, so sleeping out on deck under the stars was also out.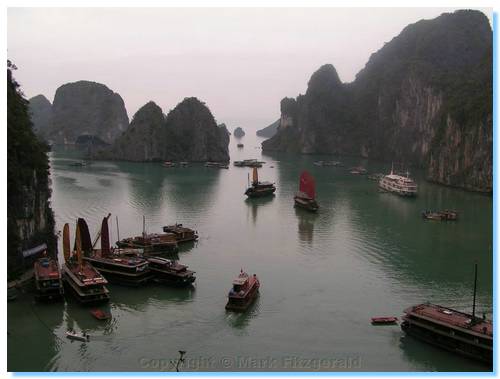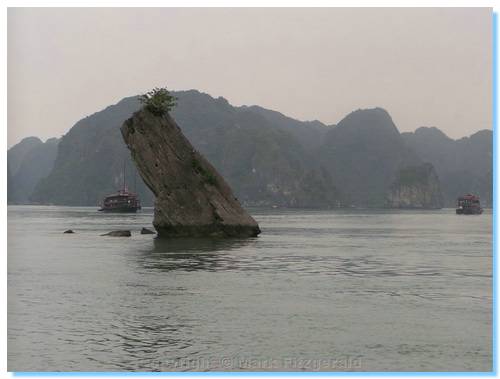 Dinner was similar to lunch; fish, prawns, rice, vegetables and salad. With the generators turned off it was very quiet sleeping on the boat, and pitch black!