Day 12 Hoi An 5th April 2004
---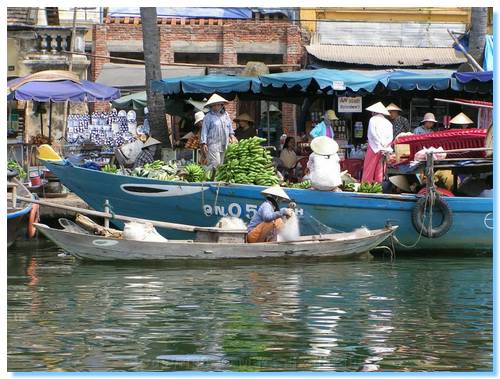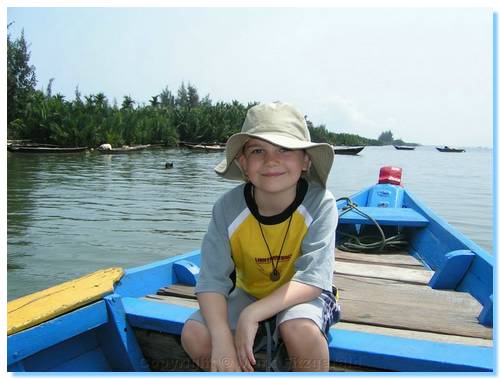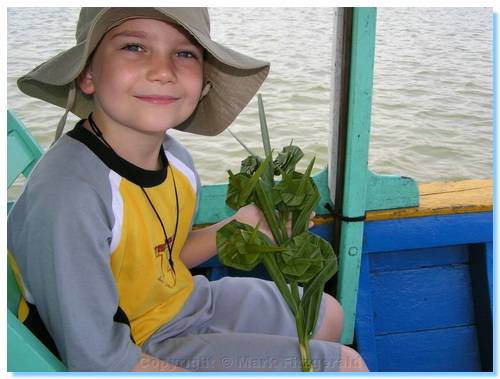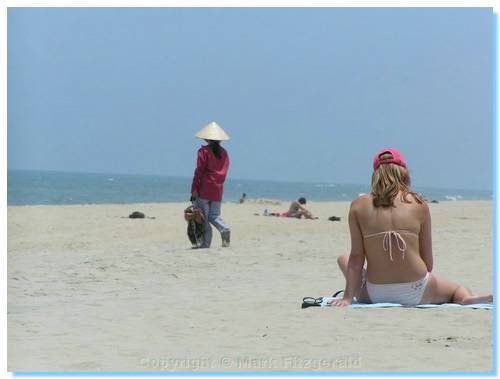 After breakfast we set off with Cuong to Cau Dai Beach on a boat. The trip along the river was beautiful, passing many fishing boats, duck farms, beautiful thatched houses and the old market on the riverbanks. The boat captain made Liam a flower out of a water coconut leaf, which was quite clever. The trip in the boat took about an hour and a half to get to the resort, and it was a short walk from there to the beach. The beach was really beautiful, with warm water, nice clean sand, mountains off in the distance and lines of umbrellas and deck chairs placed along the beach by the little beach side restaurants, which in return for their use you were expected to buy at least a drink.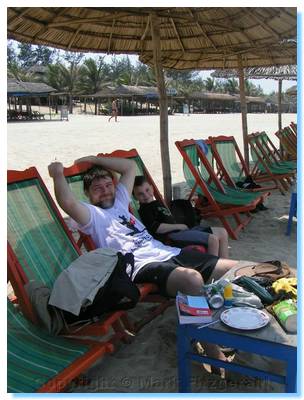 Michelle sat in the shade and had a drink while us boys all went swimming. There were lots of tourists on the beach and almost as many if not more people trying to sell stuff. Beaded jewelery, toys, food, manicures. One lady even wanted to shave Michelle's legs!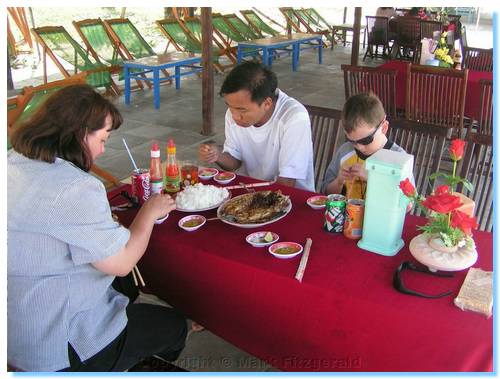 Then it was onto lunch at the beachside café under the shade. There was a cool breeze blowing off the water while we gorged ourselves on seafood - fish, squid, spring rolls and lots of cold drinks. Lovely.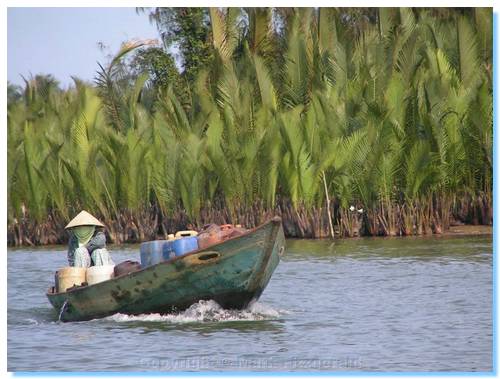 After lunch we headed back to Hoi An on the boat, again a very relaxing tour. We had travelled on quite a few boat rides on this holiday. Liam had never travelled on a boat before in his life, and he had certainly made up for it over the past 2 weeks!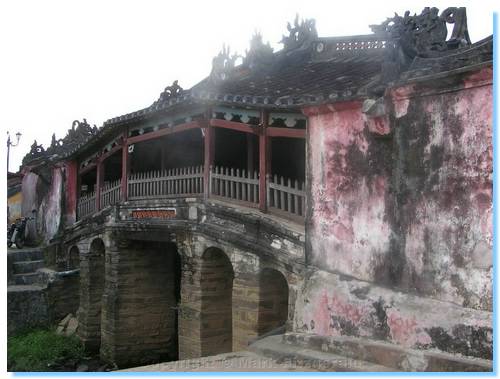 We walked back to the hotel past the Japanese Bridge, stopping in at the tailors to test the fit of the clothes. The suit jacket seemed a bit tight, but everything else fitted perfectly.