Cathedral Ranges Walk November 2004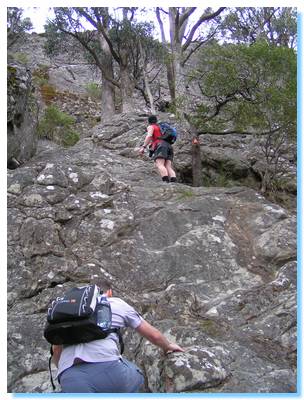 The forecast was hot. Damn hot, but thankfully the weather was mild to warm up at the Ranges. The trip notes classified this as a hard walk, and hard it was. In fact it wasn't really a walk at all to start off with; more of a scramble and climb.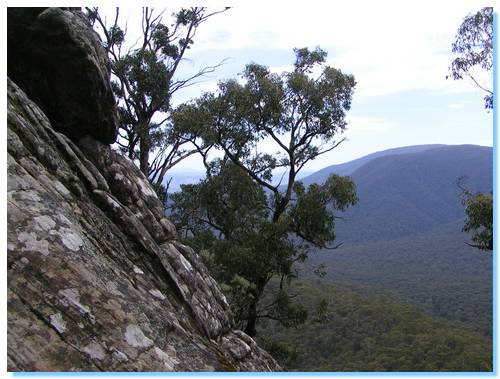 The walk could be broken into three parts. The first part was the climb to the summit of Mt Sugarloaf via Wells Cave, which we commenced at about 10:40am. As I said, it was more a climb than a walk. The notes indicated a 30 minute walk, but we were scrambling up sheer cliff faces, and swinging off trees through and up craggy rifts.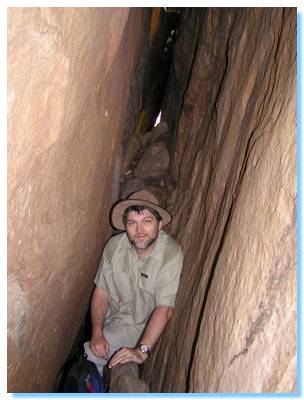 We eventually passed through the cave giving this track it's name; a long and dark crevass that we had to squeeze through, pushing our daypacks ahead of us. Lucky none of us were too portly as the final part of the cave required sliding through sideways to fit.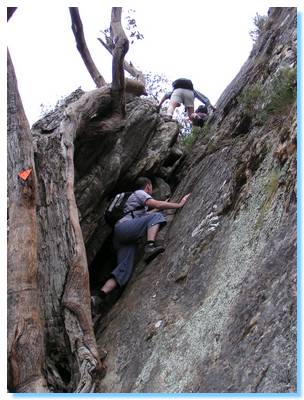 One hour into our 30 minute walk and we were finally at the summit at 11:40, less two of our original party. No, they didn't fall off a cliff, it was just that they expected more walk than climb. The views from the top were spectacular and the timing was just right for lunch.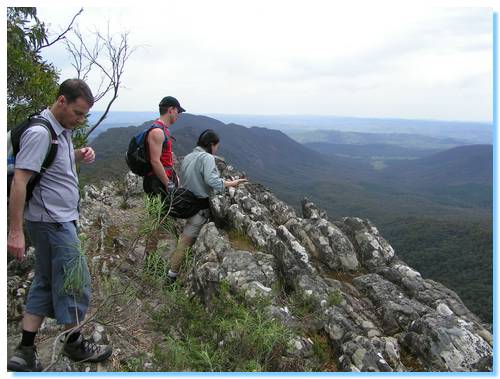 After half an hour resting and eating, the walk proper started. We followed the Razorback from Sugarloaf to The Farmyard. This was a beautiful walk; not too hard and with great views and some easy climbing over rocky outcrops.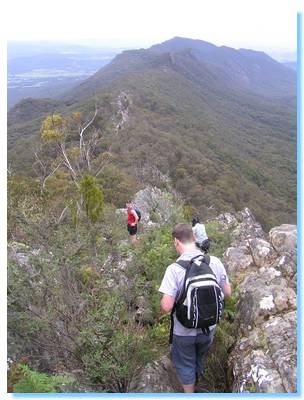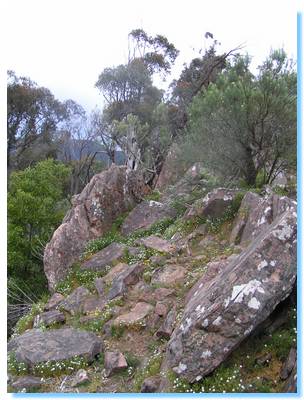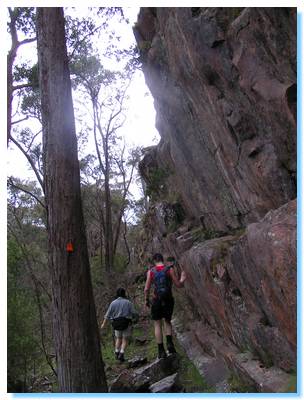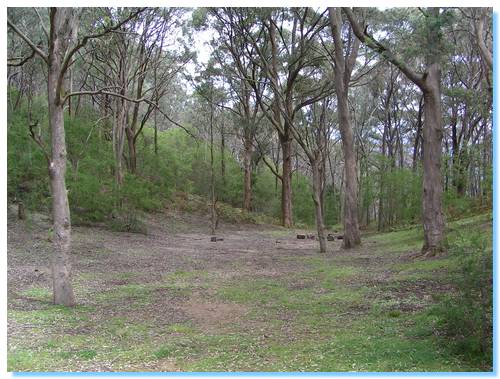 The track descended after the Butresses through young forest and down to The Farmyard where we took a short break. The walk was marked as two hours, but we had completed it in 1 hour and twenty, making up some time from the Wells Cave climb.
The Farmyard is named such as the Lyrebirds in the area reportedly imitate the sounds of the stock from the Archeron Valley below.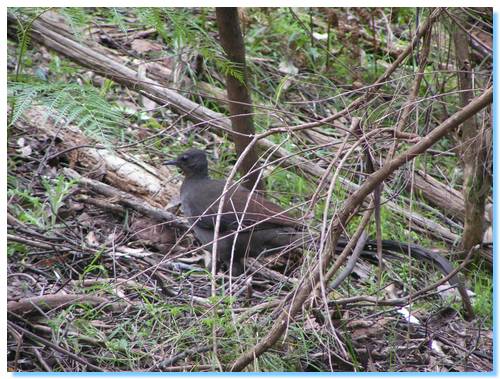 With the second portion of the walk completed , we made our way down Jawbone Creek Track, passing a number of Lyrebirds along the way.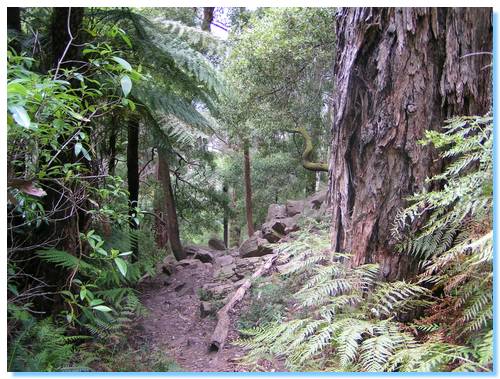 Jawbone Creek track was quite steep, our toes getting squashed into the fronts of our shoes as we made our way down past Jawbone Creek, which borrowed our path along it's way down the gully.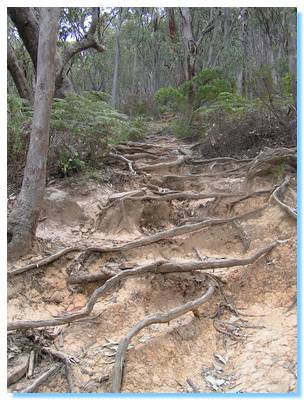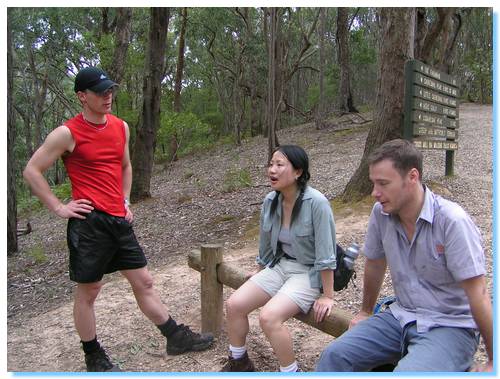 We made up time to arrive at the carpark on schedule, tired but pleased with an excellent walk.