Mt Margaret - Marysville 17th July 2004
There had been good snow falls reported during the week so we decided to head up into the hills around Marysville to see what we could find, and hopefully let the kids have a play in some snow without the crowds. There were some good indications of snow as we drove along Lady Talbot Drive. The plan was to drive up Mt Margaret. I hadn't been there before, but I figured that at an altitude of 1200metres, and being relatively flat by looking at the map there should be some good snow play to be had.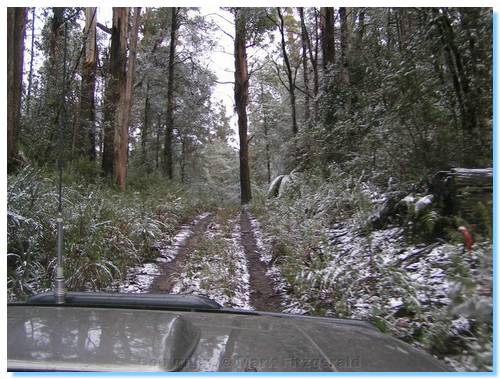 We turned up Whitehouse Fire Line, which had some light dustings of snow. The track made a sharp right hand turn before climbing steadily, but the track was too slippery to climb. I decided to winch myself back down to the right-hander, as the track was slippery and at the bottom of the hill was a large gum tree which I didn't fancy sliding back into. Unfortunately, I winched down too far, and the cable was ripped off the winch drum.
Now without a functional winch I ended up spending half an hour trying to navigate muddy ruts back around the corner as I didn't want to drive off the track into the mud without the comfort of being able to winch back onto the track if required. In the end I had to drive off the track anyway to get around, and was able to turn around and drive back onto Lady Talbot without getting stuck.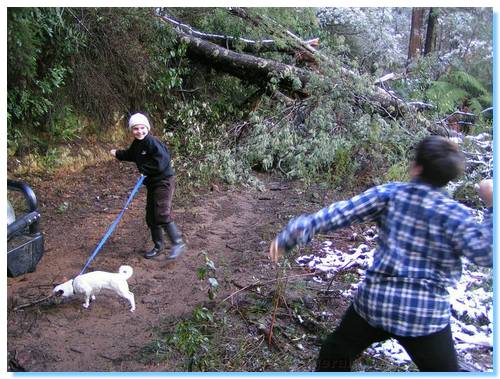 With WhiteHouse too slippery to climb, our next option up to Mt Margaret was East Falls Road. This was looking promising until we came to a fallen tree blocking the track. The kids played with the little snow that was around while I set-up for lunch.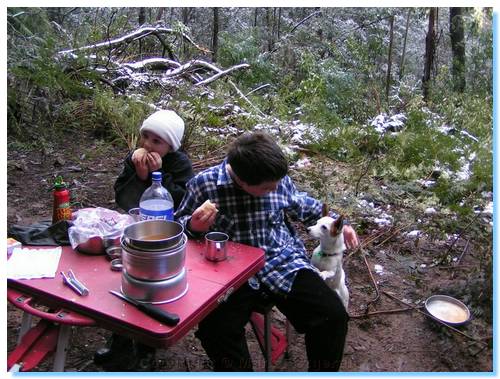 Lunch was most welcome after the long delays on Whitehouse, and we sat enjoying the views with a light fall of snow. Bruce thought the whole experience quite interesting, if a little cold.
There wasn't any room to turn the car around, so I had to reverse down most of the track.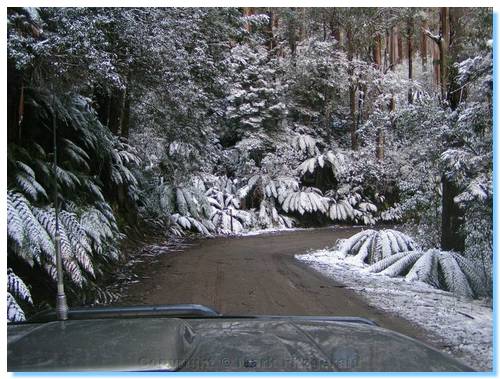 I hadn't given up on Mt Margaret yet, so we continued along Lady Talbot, which was becoming more and more snow covered. The tree ferns looking fantastic with their brilliant white dusting of snow and their downward bent fronds.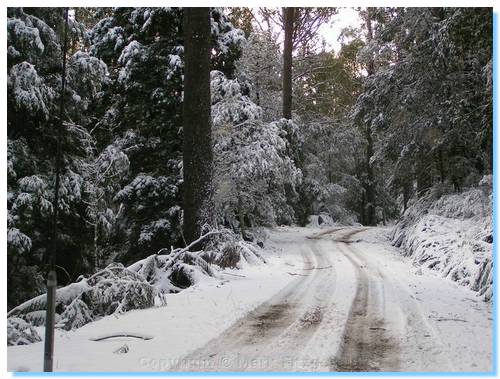 As we passed the Music Bowl, the scene became more and more beautiful with snow covered beech myrtle and ferns.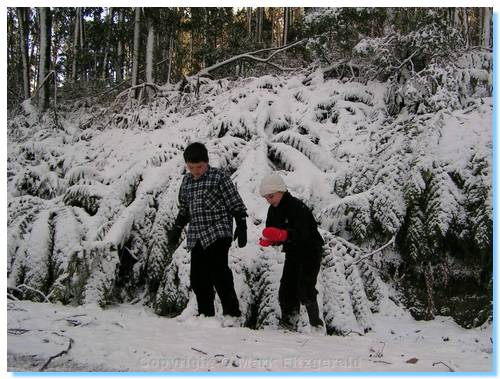 The snow was becoming thicker so we stopped so the kids could play on the side of the road.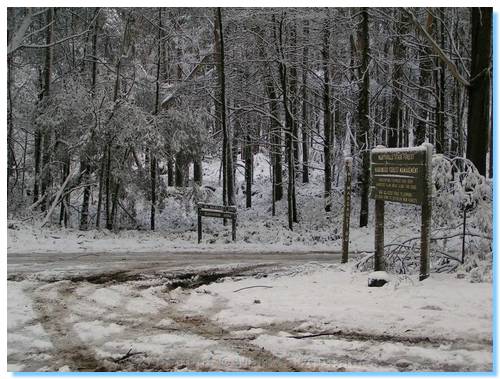 Further along however at Mount Margaret Gap there was a clearing with a good covering of snow. The kids played here for ages; the light powder making snowballs which exploded perfectly on impact. Bruce had a great time exploring around too.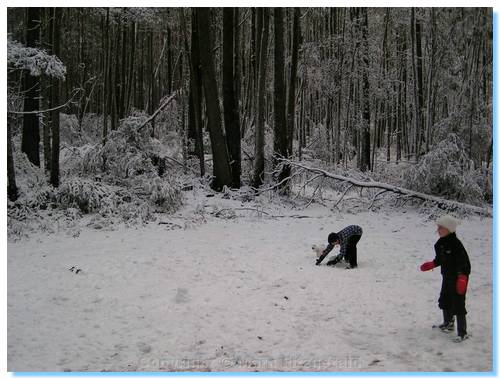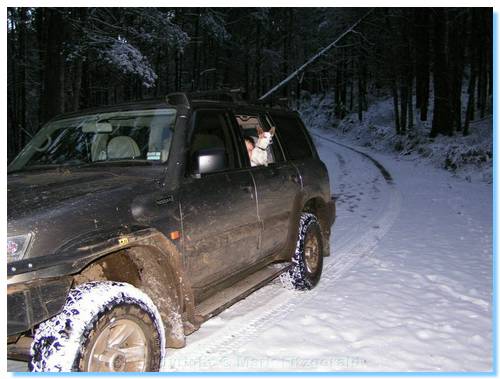 We then drove down Mt Margaret Road which had a light snow cover, the footprints of previous hikers clearly evident.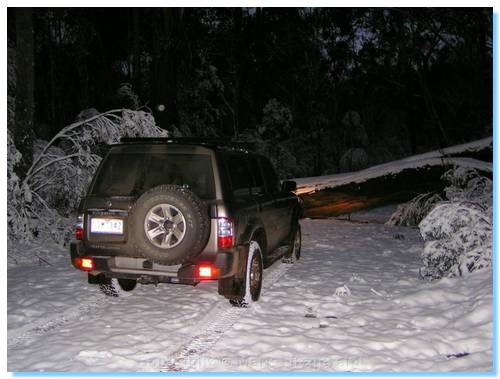 Our final approach to the summit of Mt Margaret was again foiled by a fallen tree, though we got close enough and experienced plenty of snow so as not to be disappointed. It was getting dark now, and it was certainly time to start heading back home.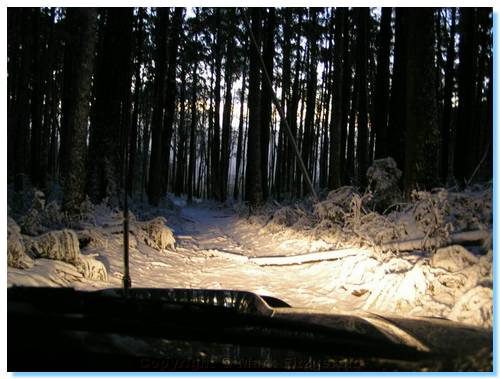 We returned via Yanks Folly Track, which descended quite steeply at some points and were soon on the way home after a great day exploring in the snow close to Melbourne.