Mt Terrible and Enoch Point October 2004
Michelle's Mum had a High School friend visiting from England who she wanted to show a bit of mountain Victoria to. The tracks to Craig's Hut were still closed off for the winter, so we decided to head up to Mt Terrible as it is an easy 4WD Trip from Melbourne, and the views are most spectacular.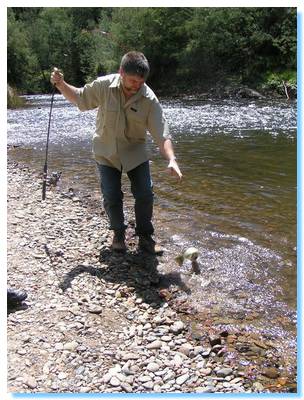 We dropped into Burnt Bridge Camp Ground on Big River and did a quick bit of fishing. I "caught" a nice sized brown trout after only a few casts with a lure. I say "caught", as he managed to escape just as I was landing him. I would have released him anyway, so he saved me the trouble of getting the hook out I suppose.
We tried some fishing further upstream without success, so next stop was Enoch Point. We had lunch at the day visitors site by the river, and were visited by a Satin Blue Bowerbird. After lunch we walked upstream to Enoch Falls, a small cascade but worth the walk. Even though we had to cut through a few blackberries to get there. I cut through all of these blackberry bushes with the machette so Liam could get through without getting torn to pieces; but he tripped over and fell on all the cut blackberries anyway!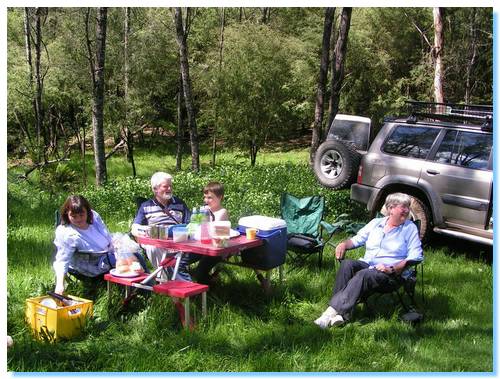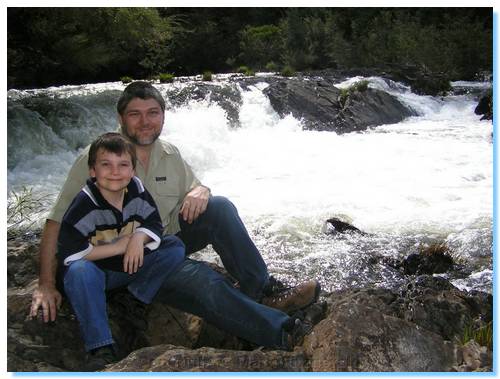 After lunch we went looking for the cemetary, but it wasn't easily visible from the road so it is left for another trip. We climbed Dane Spur Track, and were soon at the summit of Mt Terrible.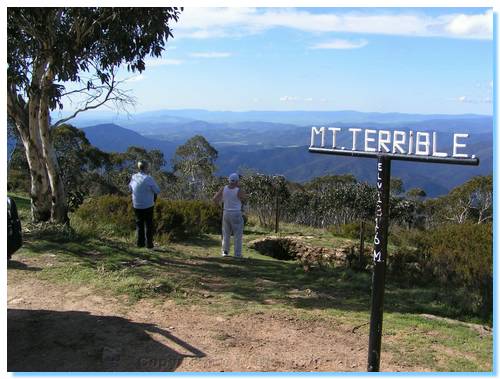 Liam, Arthur and I went off searching for a geocache that we knew was up here, finding it easily on the the side of the mountain. Liam scored a wibbly wobbly bouncy ball, and we dropped off Myrtle the Dancing Turtle Travel Bug.
We returned to the hut and enjoyed the views to Buller which was still covered with snow.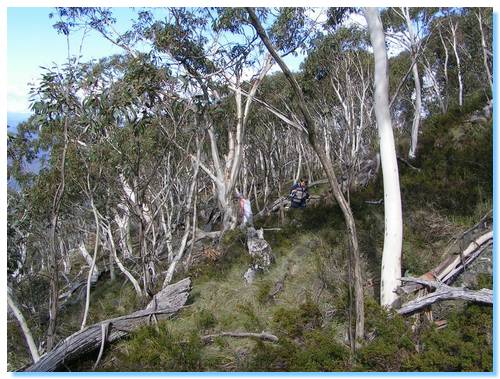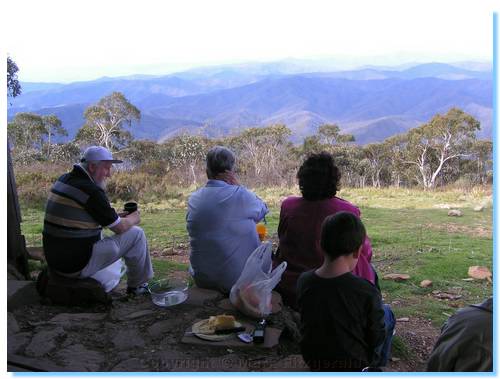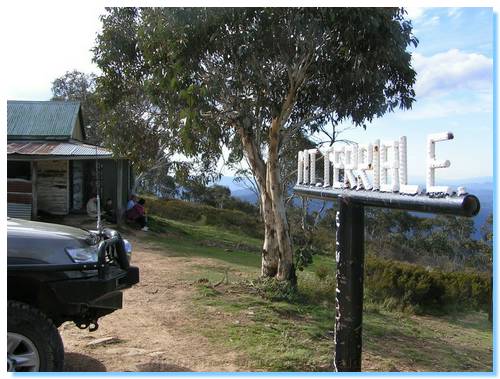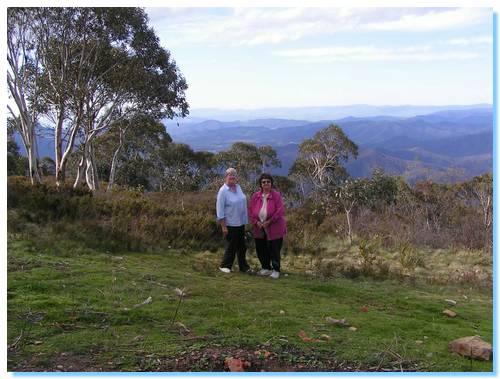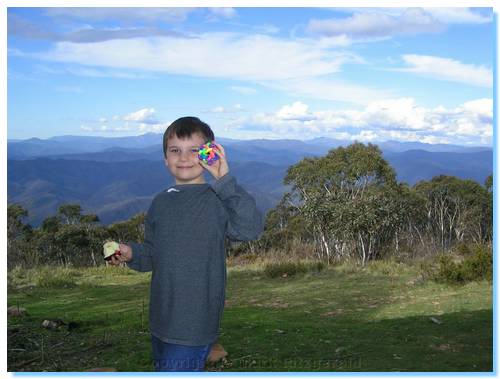 It was time to start heading home, so we returned down the mountain via Newmans Track. There were some spectacular views over Lake Eildon to the north as the track steadily descended back down to the Eildon-Jamieson Road.
We dropped into Snobs Creek Falls on our return journey. The falls were in very good flow due to recent rains and snow melt, and well worth the short detour to visit them.